Ditto will scan Tumblr photos to identify you with brands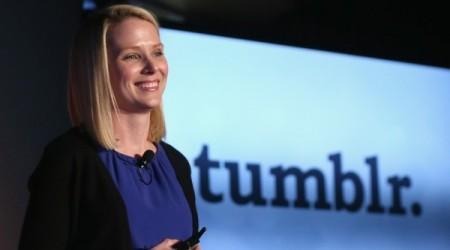 Social media sometimes reveals quite a bit about what you like or dislike, and Tumblr is trying to capitalize on that. the picture-centric social site is now allowing Ditto Labs to scan posts to gauge how we feel about products we post pictures of. It's a unique attempt at creating meta-data that goes beyond the hashtag.
The utility is pretty simple: post a pic of a branded item, and Ditto will scan the post to see how you feel about them. Say you just bought a pair of Nike shoes, and you hate them. The algorithm would pick up on that, and appreciate how users feel about those shoes, or perhaps Nike in general.
For clarity, Ditto scans your posted pics — that's their aim. It's not yet known if the scanning can detect the scope of what's being shared, like if you snapped a action shot of yourself tossing those Nikes in the garbage. If any text associated were scanned, that would likely fall under Tumblr's wing.
Don't fret about being sold out just yet, though. T.R. Newcomb, head of business development at Tumblr, says "Right now, we're not planning to do anything ad-related". We'd suggest highlighting the "right now" part of that statement. To adequately sell ad space, it takes time to compile data for advertisers.
We can hashtag in an attempt to grab an audience, or align ourselves with an event, brand, or item — but that simply bookmarks the post. Saying "these #nike shoes are uncomfortable!" might now have more context than blind complaining.
Source: Mashable