Tumblr Rolling Out Ads On Blogs, Users To Get Cut Of Revenue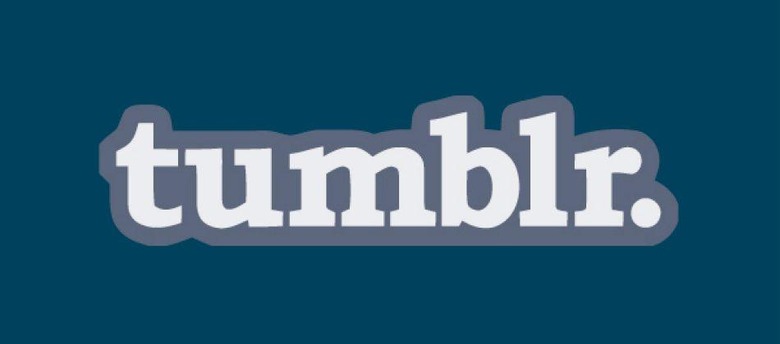 With little warning, Tumblr has announced that advertisements are coming to all user blogs — starting today. This shouldn't come as a huge surprise, seeing as how Yahoo has struggled to turn a profit from its $1.1 billion purchase of Tumblr back in 2013, and it comes just after the announcement that Verizon will purchase Yahoo for $4.8 billion.
Unfortunately, Tumblr didn't offer many details on what the ads will look like or how they will work, but in a unique twist the site says users will be able to receive a cut of the revenue generated from their blogs. Also interesting is that the ads will be completely opt-out, allowing users to abandon any earnings in favor of no advertising shown on their blog.
While the ads are launching today, the program for users to get paid won't launch until later this year. The site notes that "any eligible Tumblr" can participate, regardless if they're posting nothing but GIFs and memes.
"We're still working out the details of the partner program but as soon as we have details to share, we'll make announcements right here on trusty Staff. Just so you know: You won't be able to make money until you register for the program—which is coming soon."
It seems as if the new ad program will be an extension of Tumblr's existing "Creatrs" program, which allows brands and users to work directly together. This could mean that down the road users have some say over what ads appear on their blog or how they're displayed.
SOURCE Tumblr