TruView Digital Photo Album: modern displays, old-fashioned style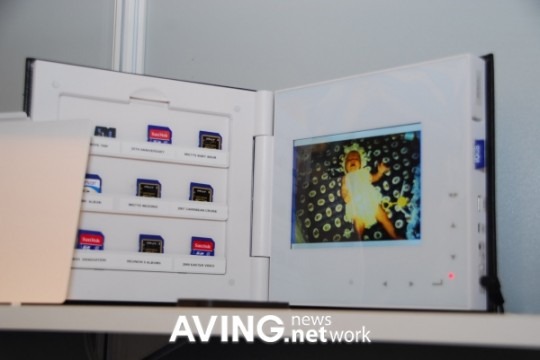 Sometimes the most obvious answers are the ones you should avoid at all cost, else dwell in a gimmick pit for all eternity.  Unfortunately that memo doesn't appear to have reached TruView, whose Digital Photo Album actually mimicks the form-factor of a traditional album only with dual 8-inch LCD displays.
Inside the molded plastic book there's a removeable panel with slots for your memory cards, meaning you can label each nook: "graduation", "Christmas 2008", "why didn't I upload these to Flickr and have them stream to a WiFi photo frame".  Connectivity looks to include both USB and mini-USB, together with a multiformat memory card slot, headphones socket and power port, while the controls are touch-sensitive and arranged around the bottom corner of the display.
As well as photos the Album can show video content, and there's a remote control included too.  No word on how much this monstrosity might cost, nor when it might arrive on shelves near you.