Tritton offers new exclusive headphones at Best Buy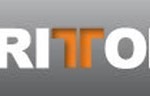 Tritton and Best Buy seem to be spending more and more time in bed together. The two firms announced this month that Tritton external graphics cards would be available at Best Buy and now the two are teaming up for exclusive headphones.
Best Buy will be the exclusive seller of the new Tritton AX 720 and AX 180 headphones. The AX 720 headphones are Dolby 5.1 enabled and offers simulated 3D audio. The headphones are aimed at gamers on the Xbox 360, PS3, or PC. The headphones will sell for $129.99.
Tritton's AX 180 is a set of stereo headphones that are also aimed at gamers on the Xbox, PS3, or PC. However, both sets of headphones can be used with optional cables to allow them to connect to the iPhone or other MP3 players. The AX 180 headphones sell for $69.99.