Trinity portable wind generator keeps you charged on the go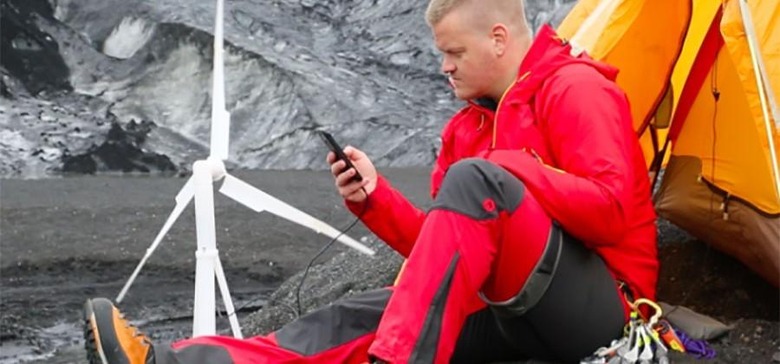 There are many places where it can be hard to keep your gadgets powered up and usable. If you like to spend time in the outdoors, this is the hardest place to get power. There are no outlets on the side of a mountain in Colorado, but you need to be able to keep in contact in case of an emergency. A new device called the Trinity Portable Wind Turbine Power Station can keep you juiced up no matter how far you are from home.Trinity comes in four models and all of them are able to store the power they create. The Trinity 50 creates 50 watts and is usable as a portable charger weighing in at 1.4 pounds and can charge a smartphone 3-4 times. The Trinity 400 creates 400 watts and can charge devices 10-16 times before it needs a recharge of its own. It creates enough juice to power a small camper.
Two larger models are offered with the Trinity 1000 and the Trinity 2500. The numbers indicate the watts they are capable of producing and they are aimed at powering a home off the grid. All of the models can generate power in winds as slow as 4 mph.
The blades are also collapsible to allow efficient power generation in higher speed winds. Trinity is on Kickstarter seeking $50,000 and the Trinity 50 will cost you $399 with the larger units going for $999 to $5,999.
SOURCE: Android Community