Trigem LLUON Crystal micro PC is small, black, and shiny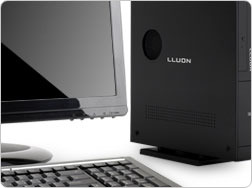 I am not much of a fan of so-called "designer PCs" but this one doesn't look too bad and doesn't appear to butcher the specs too much either. Its only 1.8-inches thick, but it still manages to pack in a lot of high power hardware.
It runs Vista, which isn't my favorite start to some PC specs, but it has a 1.66GHz Core 2 Duo processor, a gig of RAM and a 320GB HDD. On top of all that there is a 256MB GeForce 8400 GS video card.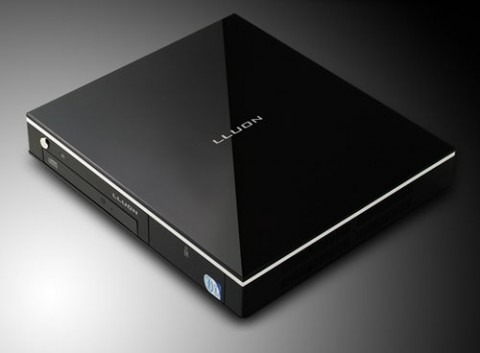 There is another model that bumps the processor speed up to 2GHz, the RAM up to 2GB and adds WiFi to the mix. There is also a monitor available that has a card slot so you can add TV tuners or things of that nature. These PCs are for sale now, but you can only get them in Korea, and there doesn't appear to be any plans of bringing them to the North American shores.
Trigem intros LLUON Crystal designer micro PC [via electronista]