Triby connected speaker will offer Amazon's Alexa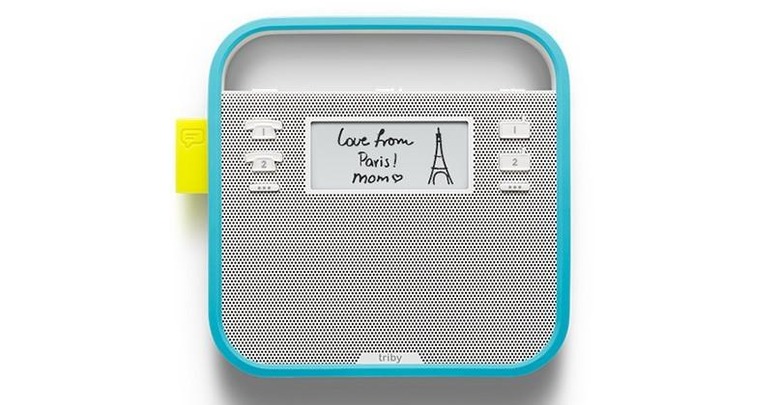 If you're familiar with Amazon's Echo speaker, you'll also be familiar with its voice service, Alexa. Today, Amazon announced that Invoxia's own connected speaker, Triby, will work with the Alexa voice service; this will make it the first third-party device with such support, likely paving the way for a larger lineup of similar gadgets. Triby itself is shaped somewhat like a basket, and is designed to stick to your fridge door.
Earlier today, Amazon announced that Invoxia is an Alexa Fund recipient; the latter company will work with Alexa Voice Service and Skills Kit in order to integrate Alexa into its Triby speaker. With that integration, Triby owners will be able to address and order Alexa to have Triby do things. One example is, "Alexa, ask Triby to call mom."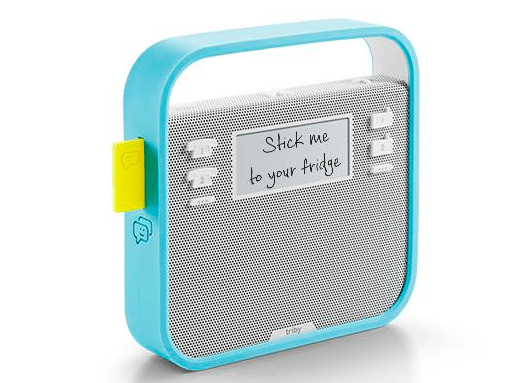 Triby itself is a neat little speaker — it can be used for hands-free calls from mobile and free VoIP calls, as well as a wireless music speaker and more. As you can see in the images, it has a small connected message board for scribbling down a message. The speaker doesn't have to remain on your fridge — you can take it down and carry it around with you.
Triby connects to one's WiFi, and includes Spotify Connect for streaming from the music service. The device also works as a Bluetooth speaker if you'd rather stream from your mobile device. Among the features is 4 digital microphones, which pick up your voice while avoiding ambient noise — the microphones are sensitive enough that you can talk to the device from up to 15ft away.
Triby can be pre-ordered now for $199 USD; it will ship next month. Alexa integration will arrive "in the coming months."