TRENDnet TEW-655BR3G mobile wireless N router ships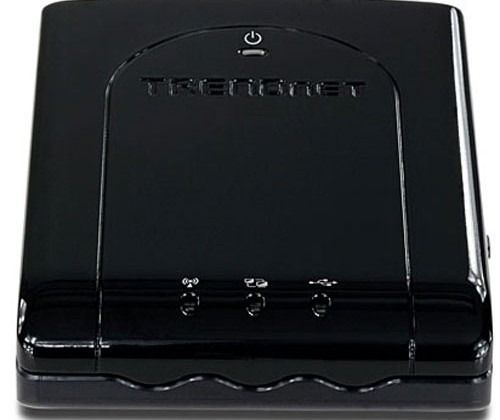 Back around CES in January TRENDnet unveiled a new router called the TEW-655BR3G mobile router that was designed to let the user share a 3G mobile broadband connection between several users. The mobile router was pegged for an early April launch date when it was first announced in January.
TRENDnet missed that early April launch window a bit, but the company has announced that the cool mobile router is now shipping for $99.99. The router lets the user plug in most USB modems using 3G or 3.5G connectivity from Sprint, AT&T, and Verizon. When we first heard of the device, it was said to have a battery life of only 1.5 hours per charge.
TRENDnet is now claiming that the internal battery is good for 2.5 hours per charge and the battery is replaceable for longer runtime when needed. A car adapter will also be offered for making your ride a rolling hot spot while on the go. Other features include support for WPS and wireless encryption.