Transforming Hum Rider is a sweet but cruel Verizon ad stunt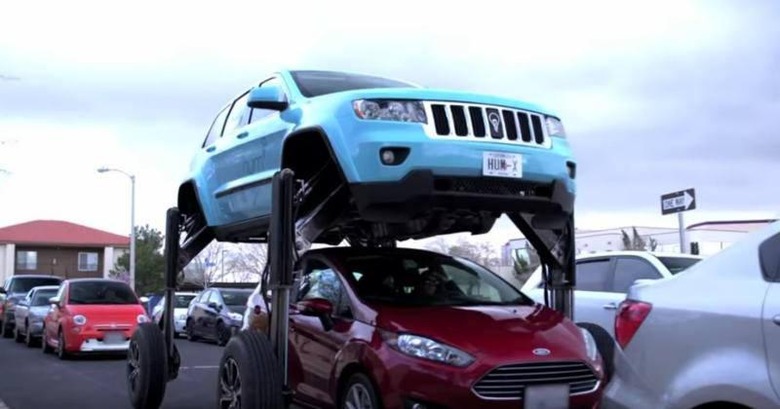 Imagine being able to escape congested roads by simply "jumping" over other cars. A "viral" video going around the Internet seems to make that dream a reality. The good news, it's actually a real, flesh and blood, or rather steel and rubber, car. The bad news, there's only one such car in existence. The worse news: it's a specially designed and customized Jeep Cherokee that was made for one purpose and one purpose alone. Advertise Verizon Telematics' Hum system.
"Hum by Verizon", which was actually launched back in 2015, was designed to help drivers get over smart car envy. It's composed of a dual of an OBD-II dongle and a Bluetooth speaker that adds some smarts to your old car, including diagnostics, location, geo-fencing, and more. The idea was to give older cars, at least those with OBD-II ports, an upgrade. So ad agency Thinkmodo thought to give that a literal interpretation.
To pull off the stunt, they tweaked a Jeep Grand Cherokee with 300 feet of hydraulics that drives everything, including steering and motion. And, of course, those hydraulics are also responsible for lifting the "Hum Rider" up high. This doubled the weight of the Jeep to 8,500 lbs., so Thinkmodo replaced the standard car tires with truck tires.
The Hum Rider is hardly original in the idea of driving over less fortunate cars to evade traffic jams. At least in China, there was an attempt at a real-world solution that involved a "high-rise" bus, but that project has seemingly been abandoned. Given how heavy the Hum Rider is, you probably wouldn't want to find yourself under one anyway.
VIA: