Trailer Valet RVR will move your trailer with no effort on your part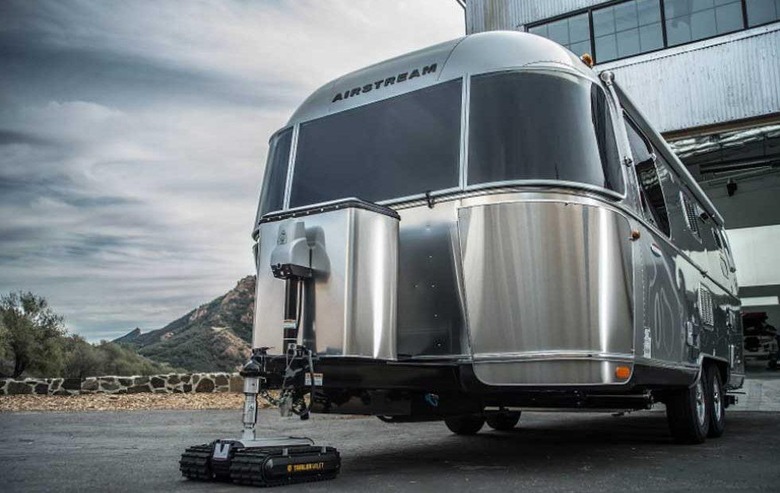 Trailer Valet has a slick new motorized, remote control trailer mover that will keep you from having to bend over or hook up a truck to move your camper or other trailers. The Trailer Valet RVR has a pair of tank treads for motivation rather than wheels and is an electric device. The body is aluminum and the device measures 22" x 18" x 12" and weighs up to 77 pounds depending on the model.
Power comes from an internal lithium-ion rechargeable battery that is good for up to 30 minutes of runtime per charge. The remote control works up to 40-feet away from the Trailer Valet RTR, so you can steer your camper into tight parking spaces without needing anyone to help you see around corners.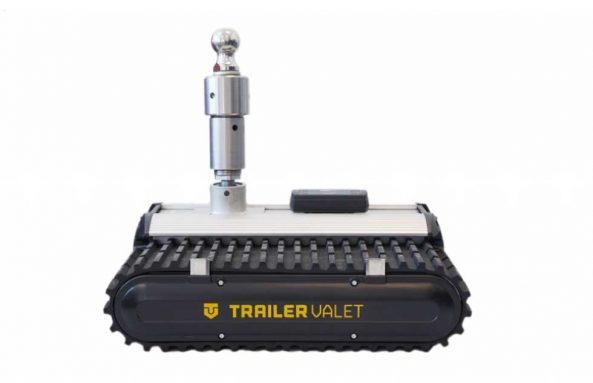 RVR buyers can get the device with two or four planetary gear motors to work with dual or single axle trailers. Three different RVR models will support trailers weighing 3,500 lbs., 5,500 lbs., and up to 9,000 lbs.
The little remote-control trailer mover comes with the treaded base and ball set for attaching the RVR to your trailer. The ball set includes both 2-inch and 2-5/16-inch hitch balls. The mid-range RVR5 and high-end RVR9 are available now with pre-orders underway for the RVR3.
The RVR3 pre-order will set you back $2,100. The available RVR5 sells for $3,400 and the RVR9 sells for $4,100. The video below shows the RVR in action.
SOURCE: Trailer Valet