TP-Link Talon AD7200 is now available - claims to be the fastest Wi-Fi router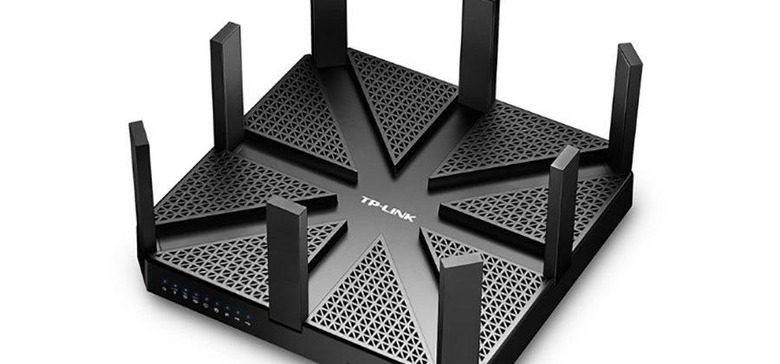 Way back in January we talked a bit about what TP-Links claims is the world's first wireless AD router called the Talon AD7200. In January, the router had been announced and it is now available to purchase online and in some retail outlets. The AD7200 router runs on a 60GHz band that is able to reach much faster speeds than Gigabit Ethernet. It will allow users to download 200 photos in less than a second.
The router supports data speeds fast enough to download a HD movie in under 40 seconds and a 4K movie would download in 8 minutes. "With the Talon AD7200, we've bringing consumers the fastest Wi-Fi ever made," said Lewis Wu, executive vice president of TP-LINK USA. "We're excited to see the response from our customers when they are able to stream and download 4K movies in the blink of an eye, or transfer huge files and photos in seconds. It's a completely different experience than most of us are used to from our network, and we're excited to deliver this innovative technology to the world for the very first time."
The router runs multiple bands at 7.2Gbps speeds and the 60 GHz band operates at 4600 mbps and is aimed at being a single room WiFi solution that also supports other connections without interference. In addition to the 60GHz frequency, the router also supports 5GHz and 2.4GHz bands. Beam-steering technology detects object in the path of the 60GHz beam and steers the beam around the object.
The router features a 1.4GHz dual core processor, dual USB 3.0 ports, VPN, guest network, parental controls and settings can be controlled remotely with an Android or iOS app. That remote app lets you configure your router from anywhere you can get WiFi access. The router also has four Gigabit Ethernet ports. The router has an MSRP of $349.99 and is available online at Newegg and at Fry's and Microcenter locations.
SOURCE: tp-link