TP-LINK RE590T Range Extender Gets Wild Paint And Touchscreen Control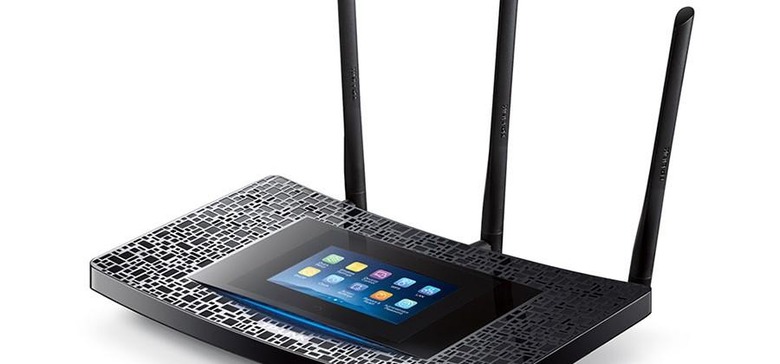 TP-LINK has rolled out a pair of new range extenders including the RE590T AC1900 Touch Screen WiFi Range Extender and the RE350K AC1200 WiFi Range Extender. The coolest of the duo is the RE590T with its wild color scheme that looks like some sort of tile mosaic on top and the large touchscreen for controlling the settings and accessing menus of the extender. That screen is 4.3-inches and the range extender can expand WiFi up to 10,000 square feet.
It has a trio of dual band antennas with 700mW high-power amps. It will support online gaming and 4K video streaming at the same time. The processor handling the action inside the tablet is a 1GHz dual-core unit.
TP-LINK also gives the range extender four-gigabit Ethernet ports and the device can be managed via Android or iOS apps. Smart Signal indicators allow users to find the best spot for setting up the extender and it supports advanced encryption. The RE350K isn't as cool as its sibling, but will do the job expanding WiFi signals up to 10,000 square feet.
The RE350K helps you find the ideal location for installation with the Kasa app and LED indicators. WiFi settings, signal strength, and network speed can be controlled from mobile devices via an app. It has a white case, is designed to hang from an outlet, and works with any router or access point. It has a gigabit Ethernet port and advanced security and encryption. Both of these range extenders are available now directly from TP-LINK and at other major retail outlets. The RE350K will sell for $99.99 and the touchscreen RE590T will sell for $149.99. The larger touchscreen unit looks more like a router and will need a place to sit.