Toyota issues recall on 885,000 cars including the Camry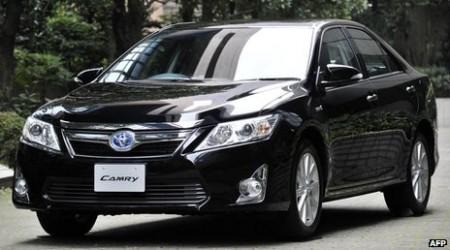 Toyota is one of the largest automotive manufacturers in the world and counts the United States as one of its key markets. The Toyota Camry is the best-selling car in the US making it incredibly important for Toyota. Toyota has announced that it has issued a recall on 885,000 vehicles including its popular Camry.
Other vehicles covered in the recall include the Camry Hybrid, Avalon, Avalon Hybrid, and Venza. Hll of vehicles covered in the recall were made in the 2012 and 2013 model years. The reason for the recall is that water could leak from the air-conditioning unit in the vehicles and drip onto the airbag control module.
Toyota says that the leak dripping on the airbag control module can cause a short circuit and result in a warning light. Toyota also admits that in some cases the airbags could be disabled or accidentally deployed. Toyota admitted that in some instances power steering could be disabled as well.
847,000 vehicles are being recalled in North America. The remaining cars will be recalled in Europe, Asia, and the Middle East. Toyota also admitted that it had received reports of two minor injuries due to the issue, but had received no reports of any vehicle crashes due to the problem. This recall marks the third major recall issued by Toyota in the last several months. Toyota issued a recall on over 369,000 vehicles in September and then issued another recall later that month covering almost 700,000 minivans.
SOURCE: BBC