Toyota-backed flying car to carry 2020 Olympics torch bearer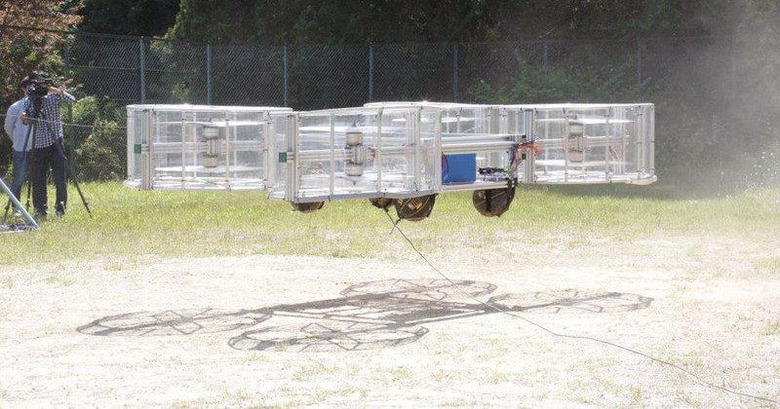 Even while most car makers are still settling down on the self-driving car trend, Japanese automaker Toyota is already settings its eyes on the skies. And waters as well. Yes, Toyota is getting into the flying car craze that is slowly coming out of the woodwork. And although it's very late to the game, it has set for itself a rather ambitious goal: carrying the torch for the 2020 Olympics in Tokyo. Given its first outdoor test flight, it's going to need all the help it can get.
Toyota isn't developing this "Sky Drive" flying car directly. Instead, it has invested 42.5 million JPY ($386,000) in a startup Cartivator Resource Management to do the heavy lifting. Cartivator's end game is to have a car that seamlessly transitions from drive to flight. Judging by its first test over the weekend, it has a long way to go.
The current prototype is not only bare, consisting only of an aluminum frame skeleton built around eight propellers. It can barely fly at all. "Hover" is a more accurate description, with the vehicle staying afloat a few feet above ground and only for a few seconds. It has basketballs on its underside to serve as cushion, though that proved to be ineffective after a few crashes.
This isn't Toyota's only foray into unconventional transportation. Although it has had a few boats under its name for two decades now, it has only recently revealed its concept for a "luxury yacht". Blending design cues from luxury Lexus line as well as the smooth and shiny curves of dolphins, the boat is envisioned to ferry the affluent across resort waters.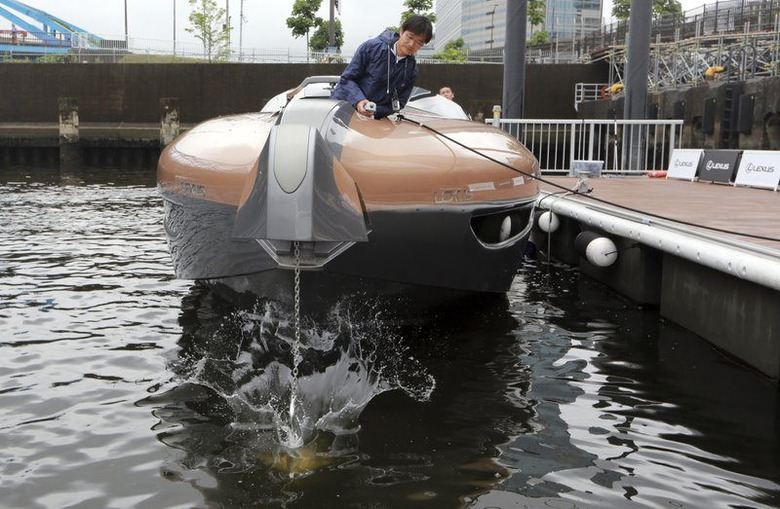 These are just two of the latest examples of how Toyota is diversifying its portfolio. As a company that started out as a family looming business, Toyota has changed its core product a few times before finally settling down on the automaking business. Now Toyota dips its fingers in fuel cells, robotics, and even artificial intelligence. And, of course, flying cars.
SOURCE: Associated Press