Toshiba Z-series business laptops unveiled with Intel Haswell processors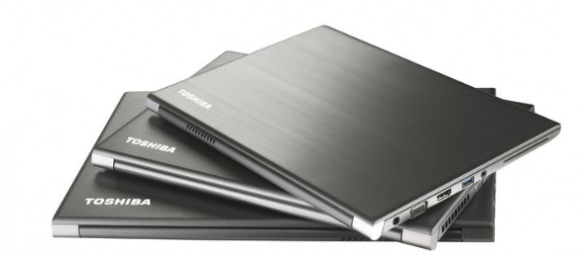 Toshiba has unveiled three new business laptops: the Toshiba Portege Z30, Tecra Z40, and the Tecra Z50. All models are designed for the working day, meeting a variety of needs and being offered in three different screen sizes, allowing users to select the type of that best meets their needs in terms of both portability and hardware. Prices haven't been announced yet, but Toshiba says they'll be arriving in the fourth-quarter of this year.
All three models feature fourth-generation Intel Core processors, with offerings ranging up to the Core i7. Likewise, all of them are pre-installed with Windows 8.1 Pro or Windows 7, depending on the desires of the user. There's Intel HD 4400 graphics on board, as well as up to 2x 8GB of DDR3L memory. Connectivity includes a trio of USB 3.0 ports, an HDMI slot, RGB, Gigabit LAN, and 802.11 ac/a/b/g/n WiFI, Bluetooth 4.0, WiDi, and an optional mobile data card. There's also an SD slot, STS Studio Sound stereo speakers, and a Full HD webcam.
Breaking them down by machine, the Z30 is the smallest of the bunch, featuring a 13.3-inch display, while the Z40 has a 14.1-inch screen and the Z50 has a 15.6-inch display. With the Z30, users get up to a 512GB SSD option, as well as 12 hours of battery life. The Z40, meanwhile, offers up to a 500GB HDD or hybrid drive, or up to a 512GB SSD, with battery life coming in at 9 hours. The Z50, biggest of them all, has the same storage options as the Z40 — the battery life wasn't specified.
Toshiba Europe's Marketing Director Matt McDowell said: "Toshiba is leading the industry trend towards dedicated business laptops without compromise. With the new Z-series, it is possible to have mobility, performance and standard features across the entire range. So whether a user is buying one model of a series of laptops from the Z-series, they get a complete business solution in one purchase."
SOURCE: Toshiba [PDF]