Toshiba unveils Lumileo P100 pocket projector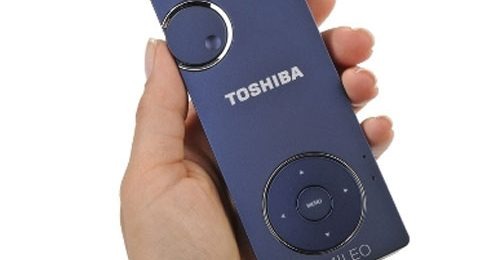 I am glad to see that there are more and more projectors coming onto the market. The downside is that all of these small pocket size projectors are still not bright enough to use in rooms that are moderately lit.
Toshiba has announced its own new pocket-size projector called the Lumileo P100. The little projector measures in at 116 x 50 x 18mm and weighs 96g with the battery installed. The little projector has a resolution of 640 x 480 and it has a scant 14 lumens of light output.
That battery is a rechargeable lithium-ion unit and the projector has a contrast ratio of 200:1. Inputs include RCA and VGA and the P100 has manual focus and a 0.5W stereo speaker. The projector is good for an image up to 65-inches in a dark room. Pricing is unknown at this time.