Toshiba Shape-Shifting Concept PC eyes-on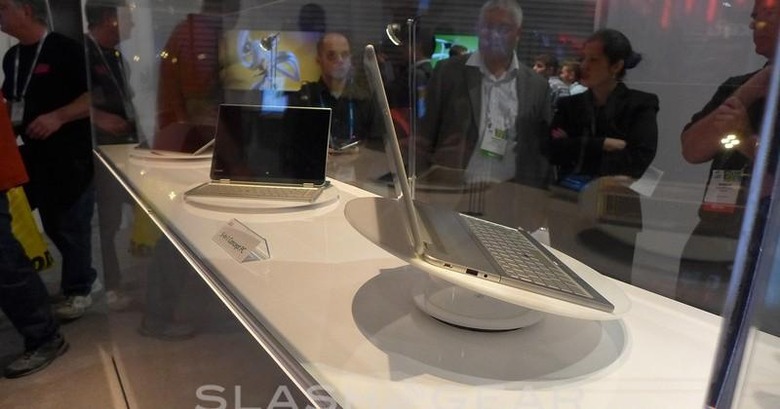 Some of the products you see at CES are coming out soon, and many will be coming out sometime later in the year. But along with those two, there is also a third category which includes devices that may or may never hit the market. Toshiba had one such item sitting on the floor and it is clearly just in the concept stage. In fact, they have it sitting behind glass and listed as being the "Shape-Shifting Concept PC."
This shape-shifting concept is actually a 5-in-1 and appears designed to be for those who are looking to have one device that can be used in a variety of situations. This one has the obvious — laptop and tablet modes. But it also goes a step further and can switch to a convertible tablet mode. The fourth and fifth options include a canvas mode and presentation/TV mode.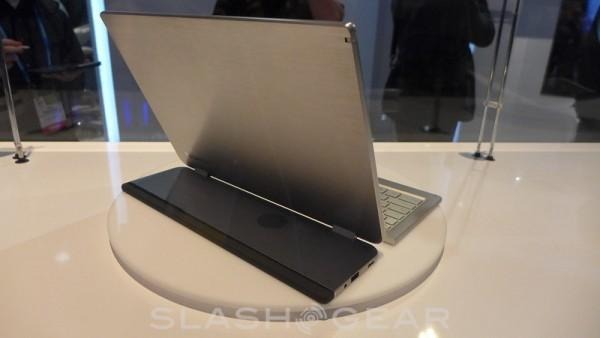 Toshiba describes the canvas mode as being one that will be ideal for drafting and editing. Essentially, the keyboard base will flip open 270 degrees, which will have the display sitting at an appropriate angle for using the digitizer pen — hence this mode being good for drafting and editing.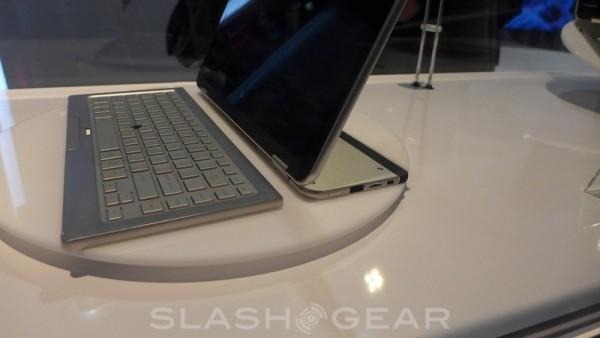 The presentation/TV mode has the base rotating and detaching from the keyboard. Basically, this one has the screen sitting up at an angle that is good for viewing and sharing of content. This one also has the keyboard removed which should make for an experience that is a bit less distracting. That all being said, while Toshiba has the hardware on display, there was nothing in terms of hardware specs, or any detail in terms of how much this could cost or when it may be available for purchase.