Toshiba Satellite S and E Series laptops arrive with Haswell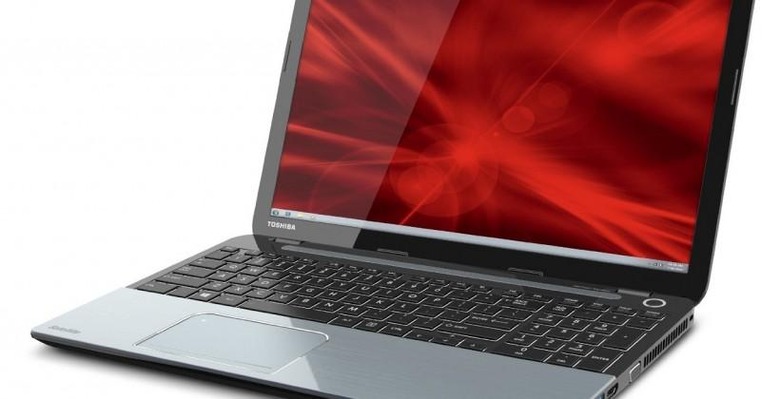 Toshiba has introduced some new laptops today, among them being three new Satellite offerings: the Satellite S55, Satellite S75, and the Satellite E45. With these laptops, which launch in the end of June, come a redesign targeted towards power users that is both thinner and better looking.
The Satellite S55 measures in at under 0.8-inches, which makes it 29-percent thinner than the previous model. The S75, meanwhile, is larger than the S55, with both of them being available with up to an Intel Haswell Core i7 and optional AMD Radeon M7 M260 graphics card. The E45 is the lesser of the bunch, available with up to a Full HD display and measuring in at the same sub-0.8-inches.
Both the S55 and E45 can be hand in "t" models, which represents the inclusion of a touchscreen display with 10-point multi-touch. That aside, all three models have the features you'd expect: high storage options, USB and video ports, and in the case of the S Series models, Bluetooth 4.0, Intel Wireless Display, and 802.11ac.
Said Toshiba's VP of Marketing Carl Pinto, "These new laptops are designed to give power users and entertainment enthusiasts the power and versatility to do more with their laptop. "Full-featured, completely customizable with an all-new stunning design, these laptops provide the ultimate audio and visual experience for movies, games and more."
Note: The image above is the original S55. We'll update when we have official pics of the new models.
SOURCE: Business Wire