Toshiba REGZA line of LCDs gets 10 new models - they all have an unbelievable number of ports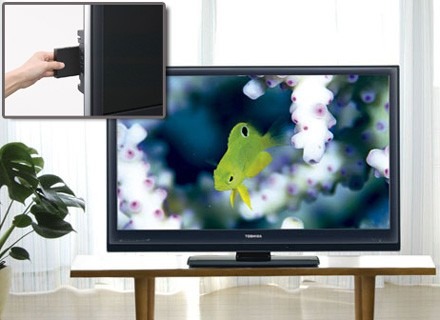 I thought the number of ports on the back of a stereo or on the back of a nice desktop computer was a lot, apparently I was wrong. Some of the ports on these TV's include 4 HDMI ports, 3 Ethernet jacks, 2 USB ports, FireWire, card readers, and even a wireless Bluetooth port.
Have I mentioned yet that they also have 300GB hard drives built in along with DVR software so you can record your precious HD content right on your TV? The two top of the line models are the 52 and 46 inch ZH500's with 120Hz VA panels.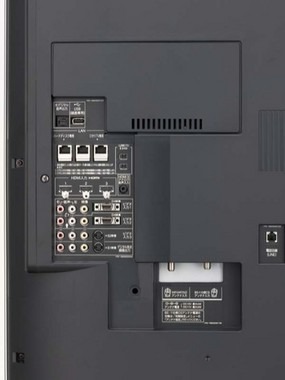 Then the next highest is the 42, 37, and 32 inch models of the RH500 series that apparently also add eSATA support, but more storage can be added to the other TV's via the integrated Ethernet jacks, DLNA support, and the fact that it encapsulates the recordings in DTCP-IP DRM so you can't just directly throw them up on BitTorrent. The last 5 models are 42 and 37 inch ZV500's and 42, 37, and 32 inch CV500 panels. The price range across those ten panels is from $1560 up to $5850 and they should all be hitting shelves in April-June.

[via EngadgetHD]