Toshiba outs new Satellite A665-3D notebook series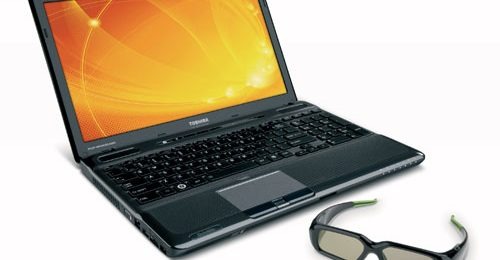 Toshiba has unveiled a new notebook series that supports 3D movies and more. The series is the A665 3D family. The machine can be had with several options with all the versions of the machine supporting 3D content with NVIDIA 3D Vision technology using active glasses.
The machine has a 15.6-inch screen with HD resolution and LED backlighting offering a 120Hz refresh rate. The CPU inside the machine can be a Core i5-460M or a Core i7-740QM. The GPU that runs the 3D show is the GeForce GTS 350M and one NVIDIA 3D vision system ships with the computer.
The notebook has an integrated Blu-ray player and a harman/kardon stereo sound system. Toshiba will fit the notebook with up to 6GB of RAM and a 640GB HDD. The machine has a HDMI 1.4 port for sending content to a larger screen and has WiFi with WiMax option. Power comes from a 6-cell battery with a 12-cell option and Bluetooth is optional as well. The A665 3D series will ship in October for $1299.99.