Toshiba Gigashot A100F full HD HDD camcorder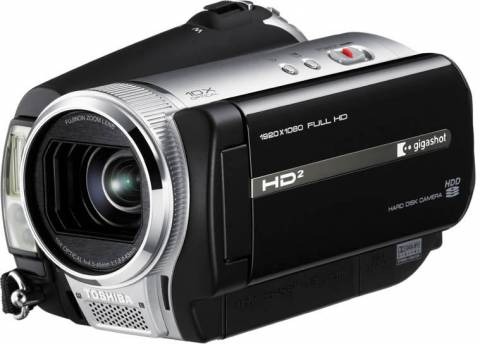 The Gigashot A100F has a 100GB 1.8" HDD built into it to store all that 1920x1080 resolution MPEG-4 that you can record. It can even record in full HD at up to 60 frames per second and it records in MPEG-4, in the AVC/H.264 formats.
There is a 10x optical zoom so you can shoot your friend from a safe distance. The HDD will last up to 12 hours for full HD video or 23 hours for standard def.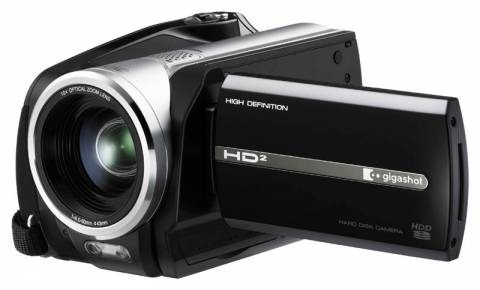 There are a 3" LCD and a SDHC card slot. The battery will need recharging before the HDD will need emptied, as it only lasts 75 minutes. There is also a smaller sibling to this camera, the A40F which has a 40GB HDD. They will both be released in November in Japan, which means if they ever make it stateside, we will have to wait for them.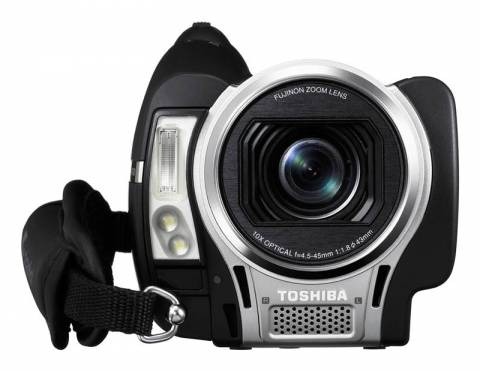 Gigashot A100 Series is Small, Full HD Camcorder from Toshiba [via gizmodo]