Toshiba Encore 2 Write tablets: it's all about the pen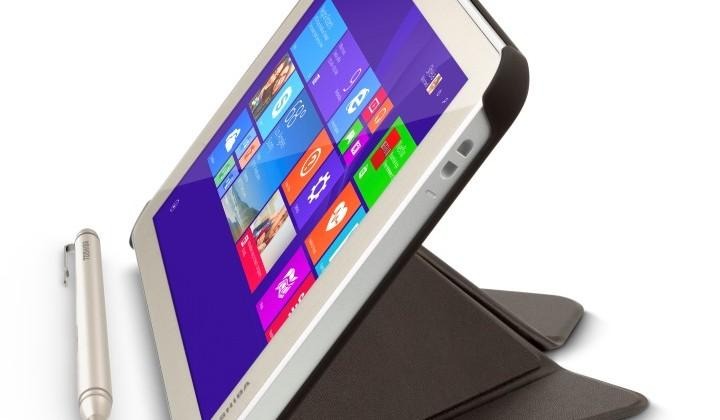 Toshiba has introduced two new tablets, the 8-inch and 10-inch Encore 2 Write slates. With both these new Windows 8.1 tablets come a stylus tailored towards those who want precise input. Says Toshiba, these are the first slates of their kind to offer Wacom's newest "feel pen technologies", making them usable in a variety of stylus-based tasks, including drawing and writing. As with Wacom's newest Cintiq tablets, these Toshiba offerings utilize a pen offering 2,048 levels of pressure sensitivity.
The TruPen is said to be a professional-grade stylus with a fine tip and minimal lag, with the overall use of it feeling akin to using a pen on paper. Joining the stylus is TruCapture, TruRecord, and TruNote, each of them tailored to a specific task (taking notes, utilize images, archive audio, etc).
The tablets themselves feature a quad-core Intel Atom processor alongside 2GB of RAM, up to 11 hours of battery life on a charge, and stereo speakers with Dolby Digital Plus audio. There's 802.11n dual-band WiFi, a micro HDMI port on the larger model, and Windows 8.1 loaded on the system.
Both slates also offer 64GB of SSD storage, an accelerometer, GPS, e-compass, and gyroscope, as well as a micro USB 2.0 port and a microSD card slot (supports up to 128GB). Both models will be available starting on January 11, with the 10.1-inch version costing $399.99 USd, and the 8-inch version costing $349.99 USD.