Toshiba e-STUDIO180s and e-STUDIO200s MFP series printers
Just when you thought the SOHO market was going sour, Toshiba has come along and dropped a couple of Multi-Function Printers just for that segment. The e-STUDIO180s and e-STUDIO200s will help your small or home office out by adding printing, scanning, copying, and faxing capabilities.
The e-STUDIO180s is a black and white printer, copier, and color scanner. The e-STUDIO200s is the same thing, but add the ability to fax.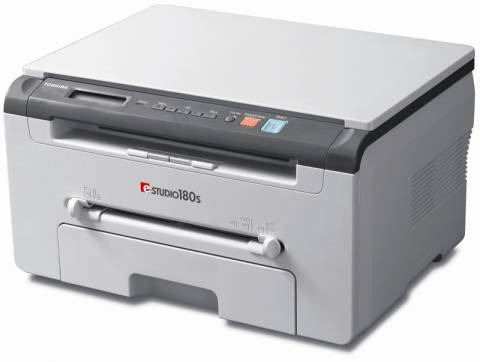 They both do 18ppm too. Both of these are laser printer based with that high of printing speeds, its no surprise. It's nice of Toshiba to bring enterprise grade equipment to the SOHO market without taking away too many of the features. The 180s will run you £660 and the 200s will get your for £999, the toner cartridges for both are £65
Toshiba introduces its MFP product range into the SMB and home office market [via webitpr]