Toshiba dual-camera module for mobile devices offers object erasing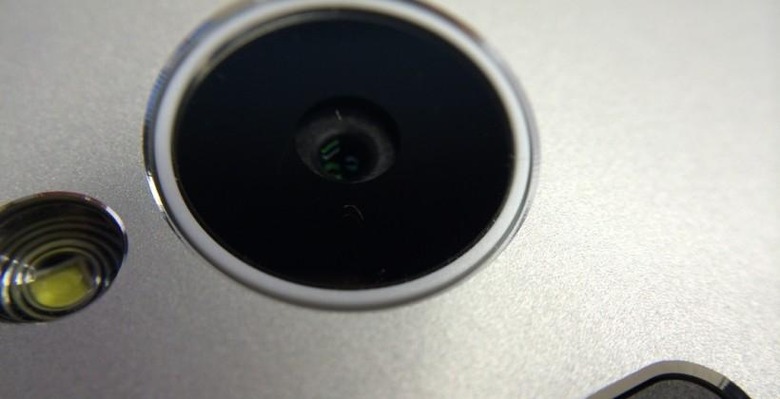 Erasing unwanted objects (read: photobombs) out of images is possible, but usually involves some after-the-fact digital editing and nearly always leaves traces of the object's absence in its wake. A dual-camera module Toshiba has developed for mobile devices — smartphones and tablets, namely — takes on the subject from a different angle, allowing unwanted objects to be erased from photographs.
This dual-camera module is the TCM9518MD, and is designed to work in any mobile device that requires a camera, with one example being tablet PCs, rather than just smartphones and simple Android slates. Samples of the hardware will begin shipping out to relevant parties on January 31, 2014, according to an announcement made by Toshiba in Tokyo today, though the number heading out wasn't stated.
According to the manufacturer, this is the first dual-camera module that features twin quarter-inch optical-format 5-megapixel CMOS camera modules. Using the twin 5-megapixel cameras, the unit produces up-sampled 13-megapixel images, something Toshiba says realizes "a lower module height than that of conventional 13 megapixel camera modules."
By utilizing dual cameras, the photography ability of the handset would be above what is presently possible with single-camera units. For example, when used in conjunction with a camera application that supports it, the dual-camera module can be used to achieve new photo functions, among them being de-focusing and focusing and the aforementioned object erasing.
SOURCE: Business Wire