Toshiba debuts new Smarbo robot vacuum to battle Roomba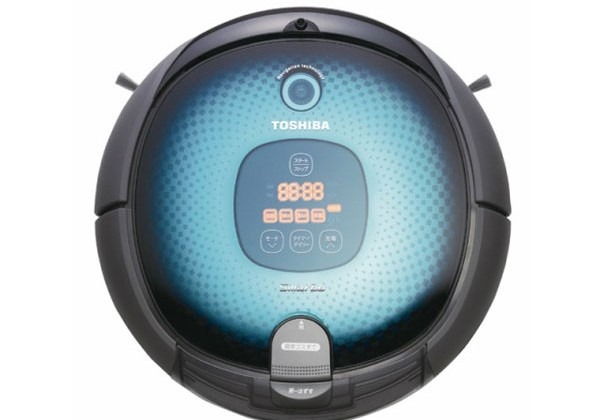 Vacuuming really sucks. It's no fun and I think if most of us could find a way to get out of vacuuming the floors at home we would. There are a few robot vacuums on the market already with Roomba being the most common. Toshiba has announced a new robot vacuum for Japan called the Smarbo and it's aimed at home users. The robot has some interesting features and one of the coolest is that it has two CPUs.
There are no details on those processors right now. The Smarbo for Japan also has a camera and 38 different sensors. The sensors include a gyro, accelerometer, and range detection. The bot is able to clean floors in a 100 square meter section in about 90 minutes. All the sensors allow the Smarbo to avoid all the obstacles in its path and find the charge station when it's done.
The vacuum also has a spot mode that when activated has the bot cleaning in a 1.5m square circle. The vacuum includes a remote control for operating it for across the room. Smarbo measures 355x355x93mm and weighs 3.7kg. When in use it produces 52dB of sound. The bot will hit Japan on October 1 for $1,175. That is not a cheap robot vacuum at all.
[via TechCrunch]