Toshiba Chromebook 2 To Come In HD And Full HD Models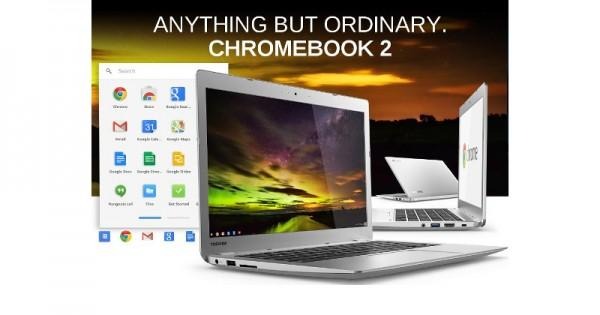 Google's Chrome OS is constantly evolving, at times at a very fast pace, so Chromebook makers need to constantly keep up. That is what Toshiba is doing with its next generation of Chromebooks, simply called the Chromebook 2, giving users a wider range of choices, from different screen densities and different colors.
The Chromebook 2 runs on an Intel Celeron, though Toshiba isn't saying exactly which just yet. That processor is paired with 2 GB of RAM and, unfortunately, only 4 GB of storage. Luckily it does have a full-sized SD card slot, as well as one USB 3.0 and one USB 2.0 ports for external storage options. There is also an HD webcam for video calls, HDMI for video output, and 802.11ac for WiFi. All these powered by a battery that is promised to last 11.5 hours or 9 hours, depending on the model.
The Chromebook 2 will come in two screen configurations, both with the same 13-inch size. One only has an HD resolution and will naturally last longer on battery. The other boasts of 1920x1080 pixels, which will, of course, eat up more power. Despite the screen size, Toshiba boasts that it was able to cram it all inside a 12-inch chassis, making it quite portable.
As a bonus to those buying this generation of Chromebooks, Toshiba announces that Skullcandy is on board, not as a separate accessory but deep inside the front-facing stereos. And while some Chromebooks have a look that betray the device's budget price, Toshiba has given the Chromebook 2 a premium-looking paint job. The device comes with a silver textured resin lid but, should you desire, there are official addon cases that will give the Chromebook 2 a tinge of Charcoal, Aqua, or Rose.
As to the price, the Chrombook 2 will cost $249.99 for the HD model and $329.99 for the Full HD option, available starting October 5.
SOURCE: Toshiba