Toshiba Canvio HDDs target portability, entertainment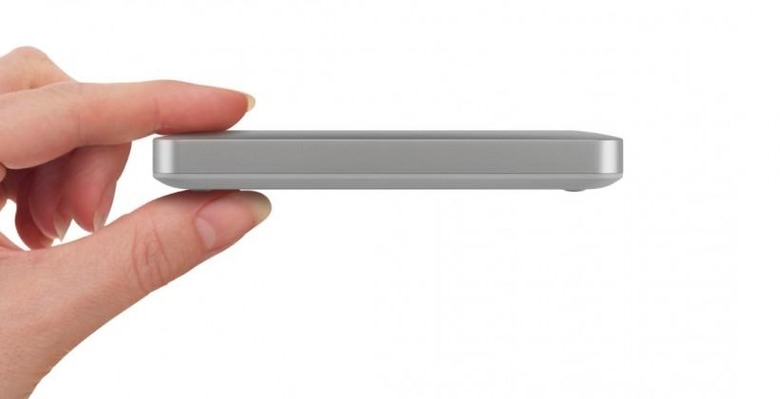 Three new hard drives are on their way from Toshiba, each of them tailored towards a specific type of user. Those who have large storage demands will find the Canvio Basic suitable to their needs, with it offering a solid 3TB of storage, while those who prefer something wireless for their entertainment setup will enjoy the Canvio AeroCast. Joining them both is the Cavio Connect II, as well, which is available in up to 2TB capacities alongside features like scheduled backups and remote access.
First up is the Canvio AeroCast, featured below, which is a wireless HDD aimed at entertainment needs. With this hard drive, users can connect to their Chromecast to access and stream content, something achieved via Toshiba's Google Cast Ready app. The drive offers 1TB of storage, and is available now for $79.99 USD.
Next is the Canvio Connect II, likewise featured in the gallery below, which will be made available later on this month with 500GB ($99.99 USD), 1TB ($119.99 USD), and 2TB (199.99 USD) capacities. Later on in 2015, there will also be a 3TB version available.
As mentioned, the Connect II is targeted at those who need more than simple file storage, bringing with it scheduled backups, password protection, remote access (including through mobile devices), and 10GB of free cloud storage space, among other things.
Last but not least is the Canvio Basics, the 3TB powerhouse that can store a load of files via USB 3.0. There's a shock sensor to help protect data, ramp loading, and a compact design. This is the latest addition to Toshiba's Canvio Basics line. The drive will be available in March for $189.99 USD.