Toshiba 14-inch Windows 8 Prototype Hands-on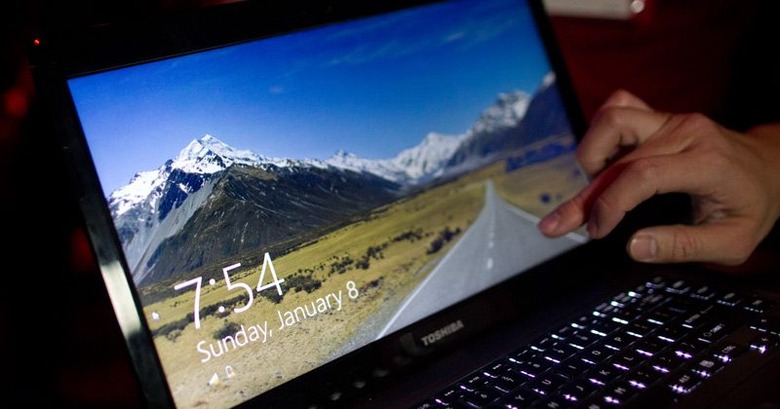 In case anyone wasn't sure about what we'd be seeing at CES this year, let me tell you — Ultrabooks! They are a hot ticket item and we'll be seeing plenty over the next week. Toshiba is already running strong with a few sleek 14" laptops but we've spotted a brand new 14" ultrabook and have plenty of pictures.
With an already solid lineup with products like the Portege Z835 they have a strong offering but we wont turn away an ultra-sleek, ultra-powerful 14" laptop — right? It's worth mentioning that it isn't clear what Toshiba will be calling this new 14" laptop but it sure does look pretty. From what we understand it will be consumer focused and priced.
Just like the Portege Z835 mentioned above this new Ultrabook features the same rounded edges and simplistic design although not the magnesium alloy construction. Instead, this new Ultrabook is wrapped in aluminum and it manages to stay extremely thin and super lightweight.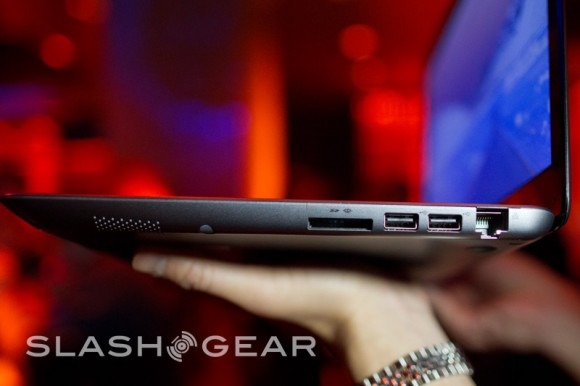 All of the LED lights and chrome-accented hinges have been replaced with a more elegant design but nothing groundbreaking or extremely new — but definetaly a step up from current offerings. The chicklet style LED-backlit keyboard is a nice addition but something we'd expect from an ultrabook in this day and age. While this is an early unit that clearly didn't have a name we do have USB 3.0, two USB 2.0 ports, HDMI-out, Ethernet and the usual SD card readers and headphone/microphone ports. Remember that while being extremely new and only a prototype all that can be subject to change. One good note is we'll be working along with Windows 8 whenever this makes way to consumers hands.
Once we see more we'll be sure to update with additional details. Stay tuned for hands-on video.