Top VPN services that don't keep logs (late 2016)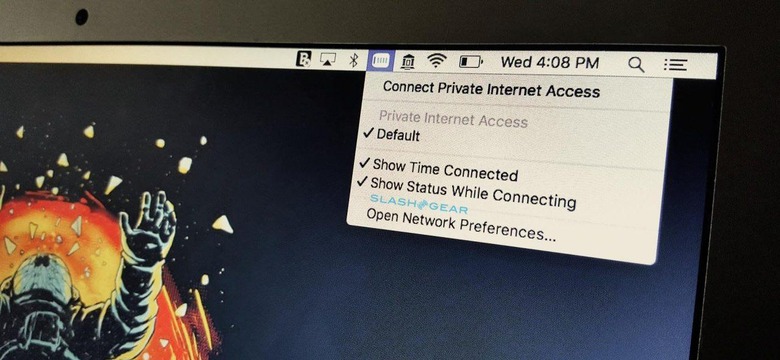 Everyone has their own reason for using a VPN, but they all share a common element: the desire for privacy. It may be something as simple as wanting to keep your data private while using an open WiFi network, or something as serious as avoiding state-sponsored hackers or bypassing government firewalls. Using a VPN service that keeps a bunch of data on its users and their activities is risky, and thanks to a bunch of companies that don't keep logs, avoiding them is simple.
Private Internet Access
Private Internet Access is one of the more popular VPN services. The company does not keep traffic logs, or any logs at all for that matter. The company allows its subscribers to use up to five devices on the VPN at the same time. Features include unlimited bandwidth, P2P support, multiple VPN gateways, PPTP/OpenVPN/L2TP/IPSec, SOCKS5 Proxy, and more.

You can set the VPN up manually on your device, but there's also an app that includes a kill switch feature, which cuts off Internet access if the VPN happens to drop out, keeping your data as secure as possible.
The service is fairly inexpensive at $6.95 if you subscribe on a monthly basis, with both $39.95/year and $35.95/half-year subscription options also being available. PIA also gives subscribers ways to pay anonymously, including using the balance on a gift card. Supported retailer gift cards include Starbucks, Walmart, and a bunch more.
Anonymizer
Anonymizer is yet another privacy-centric VPN service, one that makes no bones about comparing itself with ExpressVPN and some other competing services. Some of its bigger boasting rights include a full two-weeks trial, as well as not requiring a credit card during that time, supporting six simultaneous devices, and not keeping any logs.
There's software for Windows, Mac, Linux, Android and iOS. Pricing is $79.99/year; unfortunately, there doesn't appear to be any monthly or six-month pricing options.
BlackVPN
There's a good chance you've heard of blackVPN, as it pretty heavily pushes the privacy aspect of its service. The company says that it does not keep any logs, including things like DNS and traffic logs, nor the user's real IP address or Internet activity. Features include support for up to three devices simultaneously, P2P support, shared IP support, and support for all the major desktop and mobile operating systems.

Price depends on which package you get. If you just get the "Privacy VPNs," which can be used for P2P downloads, the cost is 5 Euros a month or 49 Euros a year. If you add US and UK VPNs on top of the Privacy VPNs, the cost goes up to 9.50 Euros per month or 99 Euros per year. For those wanting to keep things extra private, you can pay for blackVPN services via Bitcoin.
PrivateVPN
PrivateVPN is slick but somewhat pricey for those in the US (as payments are made in Euros). However, the company says it does not keep logs and it does have some notable features, including support for up to four devices at once, a software client that guards the connection, port forwarding, support for OpenVPN/PPTP/L2TP/HTTP Proxy, and AES-256 CBC encryption on OpenVPN.
As mentioned, though, this is one of the more expensive options at 7 Euros per month, 18 Euros for three months, and 66 Euros per year. If you do choose PrivateVPN, though, you can pay with PayPal, Payson Direkt, and Bitcoin. All the major desktop and mobile operating systems are supported.
ExpressVPN
Another great option is ExpressVPN, which says it "has a strict no logging policy." There's unlimited bandwidth, speed, and server switches, 99.9-percent uptime, 256-bit encryption, more than 136 VPN locations, PPTP/OpenVPN/SSTP/IPSec, support for up to three connections at once, and more.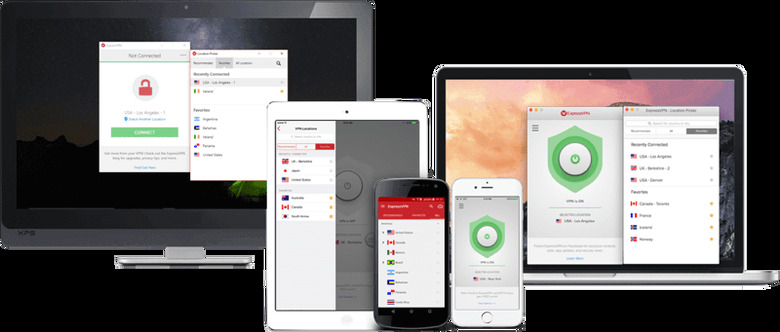 ExpressVPN has its own software available for Windows, Mac and Linux, iOS and Android, and routers. This service is more pricey than Private Internet Access, though, at $59.95/six-months, $99.95/year, and $12.95 per month.