We're all familiar with the big messaging options: Facebook Messenger, WhatsApp, Google Hangouts, and iMessage. But what if you don't have an Apple device, don't trust Facebook and WhatsApp's encryption, and balk at the thought of embracing Google? Good news: there are a bunch of great messaging alternatives out there, and your biggest struggle will be convincing your friends to switch. Here are the top options to get you started.
Telegram

Telegram is slowly growing in popularity, and there's a good chance someone will have heard about it if you ask them. That's not to say they'll have an account or already have it installed, but if they've heard about it before, they're more likely to install it at your request. The app is available for iOS devices, Android and Windows Phone, as well as on desktop for macOS, Linux, and PC. There's also a web version if none of those options meet your needs.
The wide array of software makes Telegram a solid option for your friend group, enabling those with widely different devices to participate in the same conversations. You can grab the app for your particular device here.
Viber
Viber hasn't reached WhatsApp level fame, but it is still fairly well known and one of the highest regarded "lesser known" apps. As with Telegram, Viber supports multiple platforms — you can use it whether you're on iOS, Windows 10, Windows Phone, Android, or macOS. Viber allows users to swap messages, make calls amongst each other, and share media. Those on iPhone and Android can also make cheap calls to landlines and other non-Viber numbers, making it a decent Skype alternative. Download the app here.
Signal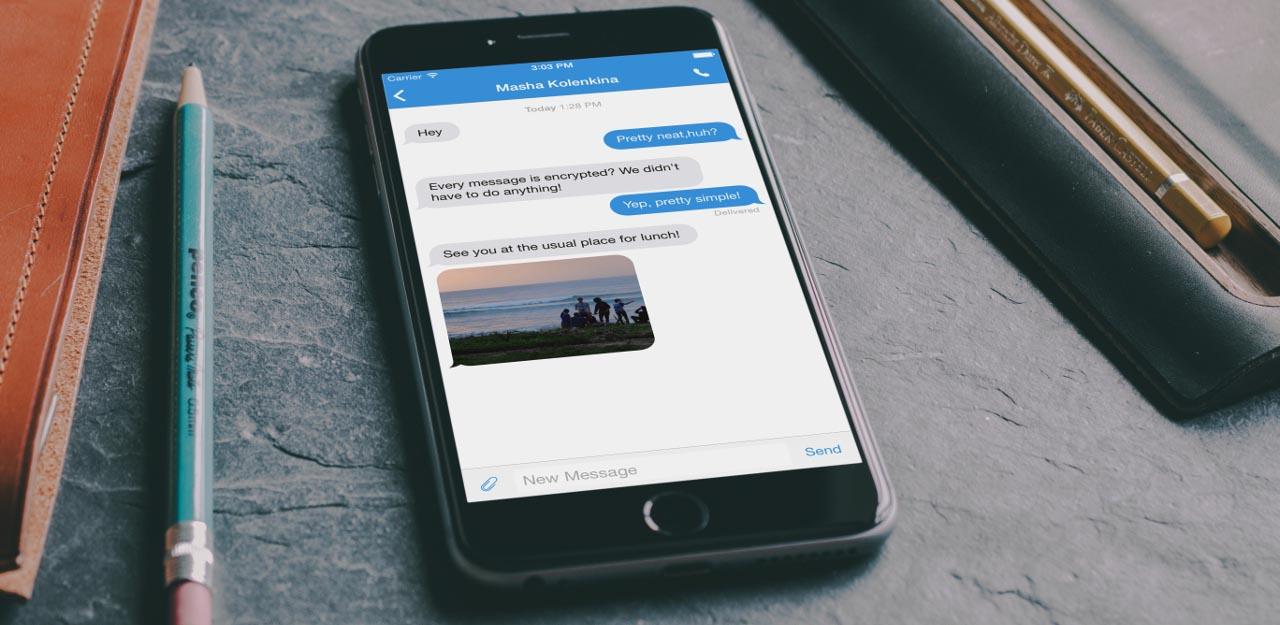 Signal is perhaps lesser known than both of the above apps; it comes from Open Whisper Systems, and is currently available on Android and iOS. The service boasts a high level of privacy, with the company saying it offers end-to-end encryption so that your messages stay safe. As well, the app can tap your existing contacts, there's support for video, picture and text messaging, and support for archiving conversations. Get it here.
Bleep
Bleep is a messaging app from BitTorrent, and it is for those who are seriously concerned about privacy. Unlike the other chatting services, Bleep is a peer-to-peer messaging option: messages go straight from your phone to the other person rather than chilling out with a (potentially vulnerable) middle man. This means you won't be able to get messages when you're offline, but in practical use you won't really notice a difference in functionality. Find out more and get it here.
Wickr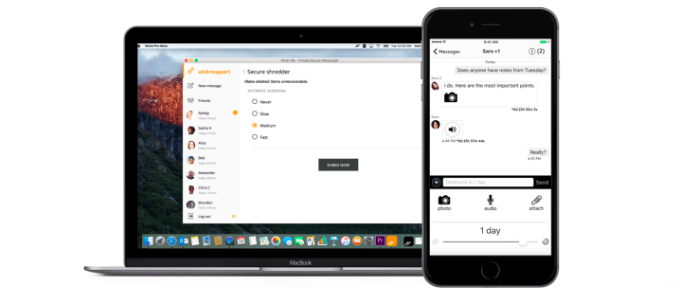 Wickr is another messaging app that puts a big focus on security, enabling users to swap encrypted messages and media content like files, photos, and videos. Among Wickr's benefits is a two-tier service: you can use the regular Wickr messenger if it's what you need, but there's also Wickr Professional for companies that need secure office chats. Features include support for group messaging and private chats, taking photos and videos and sharing them directly, sending a voice message similar to Facebook's messaging feature, and the ability to swap encrypted files that expire after a little while.