Top 4 Inexpensive Data-Only Smartphone Plans In The U.S. (2017)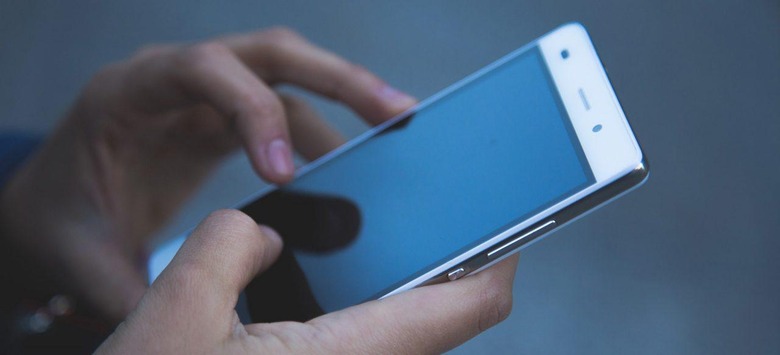 While many people still use their phone plan's voice minutes and texts, an increasing number of people are leaving behind these two seemingly archaic communication options in favor of Internet-based communications. Most of the major messaging apps support free voice and video calls between users, for example, and those times you have to call someone you're not connected to via a messaging app can be done with something like Skype. It seems few people realize that data-only phone plans are an option, though, so we've performed the hard work and picked out the top four budget-friendly options.
Ting
In case you hadn't heard, Ting wireless supports most smartphones on the market and offers both GSM and CDMA SIM cards. The network coverage you get depends on your device and location, but generally speaking anyone in a decently populated city or greater will have good to great coverage, including fast 4G LTE.
Ting is my personal carrier of choice, the one I defected to after deciding Verizon wasn't worth its three-figure monthly bill. The Verizon Galaxy S6 I brought to Ting was said to only receive 2G and 4G data on its network, but I get 3G data, too. 4G LTE connections are by far the most common, and the quality is no different during practical usage than what I received from Verizon.
Ting works in a somewhat unique way — rather than choosing a plan, subscribers simply start using their phone. If you never use any voice minutes or text, you never pay for them, though if you do, you will be charged $3/month for your first 100 minutes and $3/month for your first 100 texts. The big 'catch' with Ting, though, is that your overall usage has to be moderate, otherwise the monthly cost will be far higher than alternatives (20GB will run you $200/month, for example).
Tello
If Ting doesn't suit your needs for one reason or another, there's a similar alternative named 'Tello,' and it allows users to select only data for their monthly plan. This service utilizes the Sprint network and offers 4G LTE (where applicable), and it likewise covers calls and texts to Mexico and Canada.
What makes Tello a good option? In addition to the above mentioned features, this carrier allows subscribers to tether their devices, adjust their plan each month as their needs change, and it doesn't charge minutes while you're waiting for the other end to answer (if you do end up using minutes, of course).
Users can bring their own phone to the service if it is compatible, and that compatibility can be tested here. The company also sells phones directly, but they're lower-end handsets such as the HTC Desire 626.
US Mobile
Yet another similar service for data-only phone plans is US Mobile, a service that gives users the option of only adding data to their monthly phone plan. Rates depend on how much data you choose, but are generally inexpensive — 6GB will cost you $35/month, for example. If you do end up needing voice minutes or texts at some point, they can be added onto the monthly plan at cheap rates — $10 will get you 1500 minutes and $5 will get you a thousand texts.
If you have an unlocked phone that's compatible with the service, you'll need to order a SIM card for $3.99 USD. The service runs on a GSM network, so those with a CDMA phone won't be able to use this option.
TextNow
The biggest oddity on the list is TextNow's data service. TextNow, you may know, is an Android app that gives users a free phone number and free calls and texts over data/WiFi. That's great if you're trying to pinch pennies, but not so great if you need data. That's where the service's optional mobile data subscription comes in.
TextNow offers a bunch of plans, such as the 3GB 'Venti' plan for $19.99/month and the 6GB 'Quattro' plan for $29.99/month. These offer unlimited data at a lower 2G speed, and also happen to include unlimited voice and texts...which isn't surprising, considering they come with the app itself. If you're on a budget, the company has a plan that is as cheap as $13.50/month, which gets you 1.5GB.
Wrap-up
These aren't the only options for data-only smartphone service on the market, but they are among the best when it comes to user ratings and cost. Some plans, like Ting, charge once the month ends based on how much data was used, while others like Tello have users select the amount of data they want ahead of time. Do you have a favorite data-only phone plan? Drop us a comment!