TomTom Runner Cardio GPS sports watch keeps track of your heart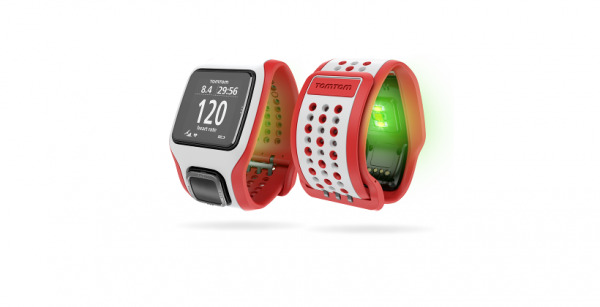 Mapping and navigation company TomTom has just launched the latest in its line of GPS-enabled sports accessories. Aside from keeping tabs on your location, the Runner Cardio GPS also monitors your heart rate so that you can best adjust your training regimen.
Mobile devices, especially smartwatches, are increasingly getting fond of sporting health-related features and sensors. However, there is still something to be said about devices that have been designed with a singular focus of helping you stay fit and health. TomTom's latest gadget aims to deliver exactly that with just the right pinch of connectivity for good measure.
The Runner Cardio GPS sports watch differs from TomTom's previous products with the presence of a heart rate monitor. TomTom utilizes a Mio optical sensor on the watch itself that uses light shone on the skin to monitor blood flow changes. This means that there is no uncomfortable chest strap necessary. The sports watch can alert the users to speed up or slow down depending on the user's choice of five intensity zones, including easy, fat burn, endure, speed, and sprint.
That said, this sports watch is no dumb device. Built-in sensors are able to count runners' strides so that it can effectively monitor runs whether outdoors in indoors. An extra-large display capable of full screen graphics gives users easy to see feedback, tips, and alerts. The device is also compatible with popular platforms such as RunKeeper, Strava, and, of course, TomTom's own MySports, making sure that runners won't have to turn away from their favorite services.
The TomTom Runner Cardio GPS sports watch will be available for purchase on Amazon starting on Friday. It will have a $299 price tag attached and buyers will have white and black color options, both on a red strap. For those looking for a more multi-functional option, TomTom is also offering the Multi-Sport Cardio GPS which has the practically the same features but with a higher $339 price tag.
SOURCE: TomTom