TomTom provides connected navigation system for Fiat 500L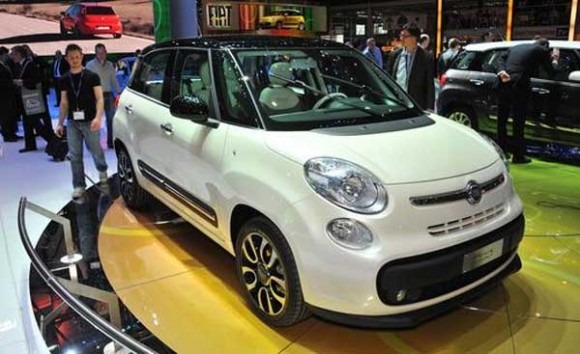 GPS maker TomTom and Fiat are partnering for new connected navigation system will be used in the Fiat 500L. The navigation system used in the little car will be the TomTom Go Live using a special cradle and dashboard system to allow the driver to have clear visibility while providing navigation details. The system will use HD traffic information and allow drivers to use social media apps to access restaurant reviews, hotel options, and to update followers on their location.
It's strange to me that automakers are going with non-integrated systems such as the TomTom Go Live with their vehicles rather than integrating navigation into the car. The system in the 500L will feature HD Traffic information helping drivers find quick routes through traffic promising more updates than competing services. The system also features Search & Go.
Search & Go is integrated with Expedia, Trip Advisor, and twitter allowing drivers to access reviews to make informed decisions and use services to allow the users to navigate to a friend. This will be available in Germany, Italy, Netherlands, Spain, and UK. The navigation system also supports TomTom Speed Cameras allowing drivers access to fixed and mobile speed camera alerts.