TomTom launches new hands-free car kit for smartphones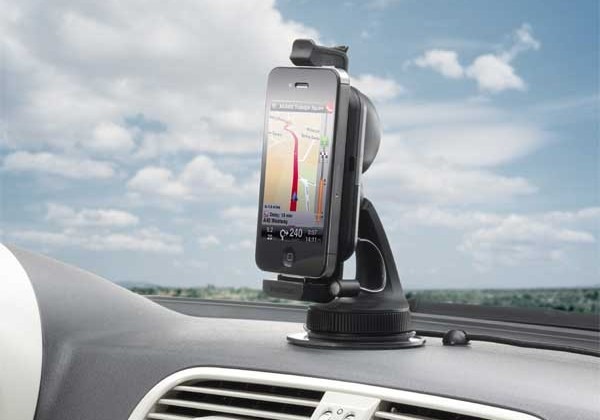 TomTom has announced the launch of its new hands-free car kit for smartphones. The new hands-free car kit comes in two versions, and they are designed to work with the iPhone or other smartphones that use a micro USB charger such as Android phones. The new car kit has advanced noise and echo cancellation systems to reduce background noise for the caller and remove ambient noise for the driver.
Among the features of the new hands-free car kit for smartphones are new mounting options to make the use of the system safer and more convenient. The new smartphone kit has an adjustable grip that will fit any smartphone with or without a case or cover, and the new kit has an extendable microphone. That extendable microphone can be clipped to the sun visor for clear audio.
The new car kit can be paired to two mobile devices at the same time via Bluetooth. Voice-recognition functionality can be activated so the driver can navigate and dial their phone without taking hands off the wheel. The system has an integrated 2-watt speaker for clear voice calls and navigation instructions. The kit also promises to fast charge the phone on the go.
The dual mount mounting system of the new car kit allows the driver to mount the device to the dashboard or the windshield. When mounting to the dashboard the driver uses a self-adhesive disc that is included with the kit. The car kit also has easy to reach answer and reject buttons for voice calls. The iPhone or smartphones version of the new hands-free car kit are available for €99.95. TomTom also offers a kit for the iPhone that includes a Western Europe navigation app for €149.95.