TomTom GO 740 LIVE set to ship in the U.S.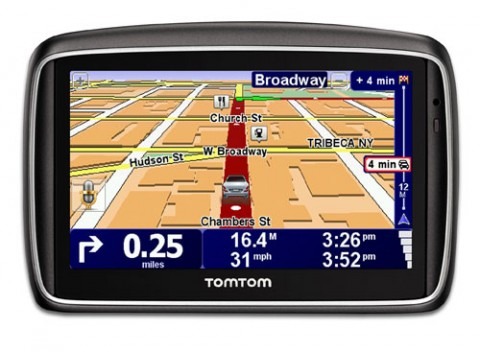 In case you've been itching to get your hands on the TomTom Go 740 LIVE but couldn't because you lived in the U.S. you're now in luck. The company just announced today that the device is available stateside, so now you can enjoy an Internet-connected GPS experience for the first time.
So, what's the big deal? With an Internet connection, you can receive traffic reports and accident reports as they happen. You can find out if roads are closed before you reach them. You can even learn what the weather is like currently at your destination and how much fuel costs in a given location.
You can even use the Local Search function to find a coffee shop while out on the road. Another great feature is called TomTom IQ Routes, which uses transit times of other users to better calculate a more realistic transmit time for your commute. With a 4.3-inch screen, voice recognition, Bluetooth, 2GB flash memory, TeleAtlas maps, a microSD card slot, a photo viewer and an instant messaging program, your time on the road is about to get a lot more interesting. You can get the TomTom Go 740 LIVE by the middle of this month for $399.95, plus $9.95 a month for LIVE services.
[via Digital Trends]