TomTom adds 400,000km of new roads to map database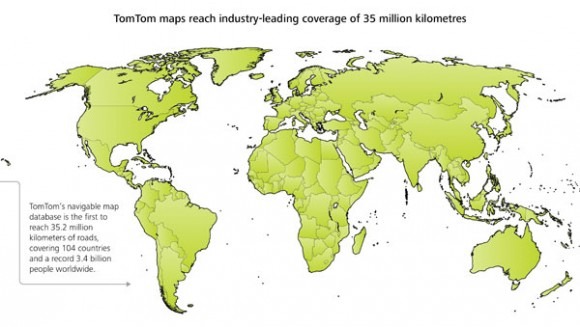 TomTom has announced that it has added a huge amount of new roads to its coverage around the world. TomTom says that it has now added 400,000km of new streets to its map database. The addition of the new roads brings the total to 35.2 million kilometers of roads covering 104 different countries. The database now offers navigation for 3.4 billion people worldwide.
In Western Europe alone, there have been 70,000km of new roads added or realigned to accommodate the London 2012 Summer Olympics. The update also added new low emission zone features to Western Europe to support environmental driving. Russia, Poland, and Turkey also had updates with 36,000km of roads added.
Along with the new roads also come 600,000 more POIs. Other features include specialized lane information and back road designations to help make navigation safer. Postal information in the US and Canada has been updated for business users.