Tomorrow's Nintendo Direct will focus on a four year old game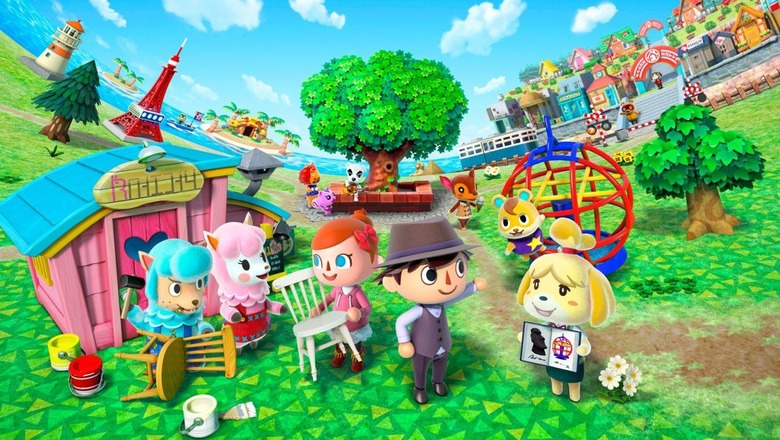 Animal Crossing: New Leaf is turning four years old this month, but as the saying goes, what's old is new again. The game will be the center of attention once more during a Nintendo Direct taking place tomorrow morning. Yes, you read that right – Nintendo is hosting a Direct presentation for a four year old game.
As strange as that seems, there's good reason for it. Earlier this year, Nintendo announced that Animal Crossing: New Leaf would be getting amiibo support. The time has come for that support to go live, and Nintendo wants to show off all of the new features in tomorrow's Direct live stream.
Nintendo has kept New Leaf's amiibo functionality relatively under wraps. Though it stands to reason that some amiibo will add new villagers to the game, Nintendo's overall plan for the amiibo lineup remains unclear. We won't have to wait much longer to get all of those tasty details though, as the Nintendo Direct is set to go down tomorrow morning at 7 AM Pacific.
If you have a 3DS and you've never played Animal Crossing: New Leaf, now seems like the perfect time to start. Animal Crossing: New Leaf was recently added to the Nintendo Selects lineup, meaning its price was reduced to $20. Though Nintendo will be re-releasing the game under the title Animal Crossing: New Leaf – Welcome amiibo, the update that adds amiibo functionality will be free for everyone who already owns physical or digital copies of the game.
The 3DS offers a lot of great titles, but Animal Crossing: New Leaf is one of the standouts. Folks who have played previous Animal Crossing games will be right at home with this title, and those who are new to the series will find that this is a good introduction. It'll be interesting to see what Nintendo shows off tomorrow, so be sure to tune in.