Tommo retro themed accessories commemorate SEGA Genesis' 25th anniversary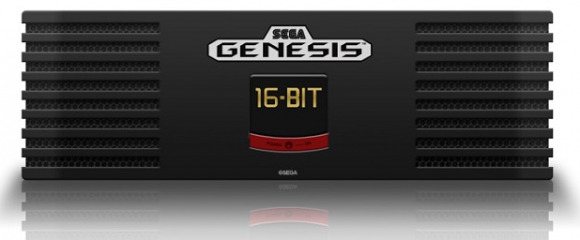 For the nostalgic SEGA fans amongst us, Tommo has announced a slew of SEGA-themed accessories styled after popular consoles of days-gone-by, including the Dreamcast, Saturn, and Game Gear. Among the offerings will be headphones, mobile device covers, battery chargers, and more, all of them created to commemorate the 25th anniversary of the SEGA Genesis.
Being called retro mobile accessories, Tommo plans to release a wide variety of SEGA-themed accessories themed on classic SEGA gaming systems that are still popular in many circles. Right now, the company has several iPhone and general smartphone covers available through its website, as well as the Genesis-themed speaker visible above.
The offerings will be boosted by the time the holidays roll around, however, with Tommo planning to offer more audio devices, battery chargers, and covers, some of which are designed to look like classic gaming controllers. Such designs come via a partnership Tommo has penned with SEGA, with the company's president and COO John Cheng saying:
"We are excited to be partnering with Tommo to bring cool and relevant products to the marketplace. We hope that these great accessories bring a smile to the face of our fans as we celebrate our SEGA heritage." Right now, select accessories are available from Tommo Mobile, with the company planning to announce the rest of its accessory line "in the coming months."
SOURCE: IntoMobile