Tomb Raider reboot comes to Android, exclusive to SHIELD TV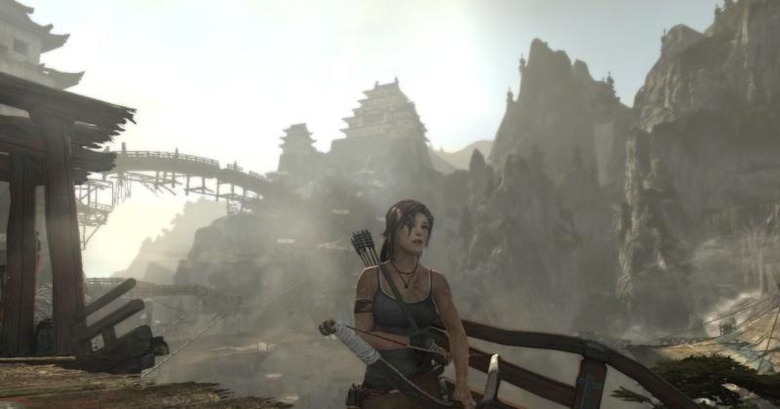 Who said Android couldn't have triple-A games? Well, technically some Android devices, specifically NVIDIA's SHIELD devices, can, but through GeForce NOW or GameStreaming. Given hardware constraints, it just isn't possible to have native, resource-intensive games on Android. Or is it? Square Enix and NVIDIA certainly don't think so. Showing off both Square Enix's development chops as well as the NVIDIA SHIELD Android TVs powerful hardware, the two have made the 2013 reboot of Tomb Raider available natively on Android, though limited only to the NVIDIA SHIELD.
The NVIDIA SHIELD does run on a Tegra X1 processor, the very same chip, though most likely upgraded and customized, that powers the Nintendo Switch. Unlike the Switch, however, the SHIELD isn't so hampered by some specs. It isn't as portable though.
While not as iconic as Super Mario, Cloud Strife, Sonic, or Link, Lara Croft, a.k.a. Tomb Raider, has been one of the more powerful women in the gaming industry, for both good and bad reasons. In 2013, Square Enix and Crystal Dynamics released a new Tomb Raider title, the first one in many years, that not only had fancier graphics, but also offered players something never before seen in a TR game: the chance to play a noob Lara.
OK, a teenage Lara, one that hasn't even started raiding tombs. She's too busy fighting for her life and actually learning how to use her tools of the trade (guns, bows, and knives). Now you can enjoy all that on your NVIDIA SHIELD, without having to sign up for a GeForce NOW subscription, but do beware of the costs.
This Tomb Raider is a straight port of the PC version, just capped to 720p. As such, expect it to take gigabytes of space on your SHIELD. 5.5 GB to be precise. It also doesn't have multiplayer and co-op modes, though it does have support for Google Play Achievements and cloud saves. In case you want to take the game to your other NVIDIA SHIELD. The game isn't cheap either, as it costs $14.99. Which is, after all, on par with a Square Enix mobile port.