Tokyoflash Rogue SR2 wristwatch has alarm and is hard to read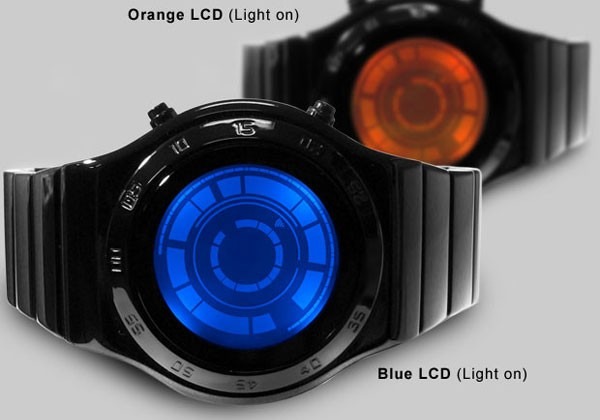 Even if we don't all wear watches around here, we can all appreciate the geeky and difficult to read watches from Tokyoflash that proclaim in strange lights just how geeky you are. The latest watch to come from the maker of weird is the Rogue SR2. The watch comes with only a black band with red, green, orange, or blue faces. The watch also has a light for viewing in the dark.
Tokyoflash says that the watch is slim and has a curved design with a solid stainless steel strap. The inner ring of lights shows the hour by removing the bar at the number position for the hour. The larger ring of blocks in the outside is the approximate minutes with the missing block showing the five-minute increment.
The much smaller outer ring of dots shows the exact minute. The watch looks cool, but this would certainly be one of the watches I had to stare out for a while until the person asking me what time it was though I was an idiot. You can order up the watch right now for $179 in any of the four colors. Check out the video below to see the watch in action.