Today's Nintendo Direct has been delayed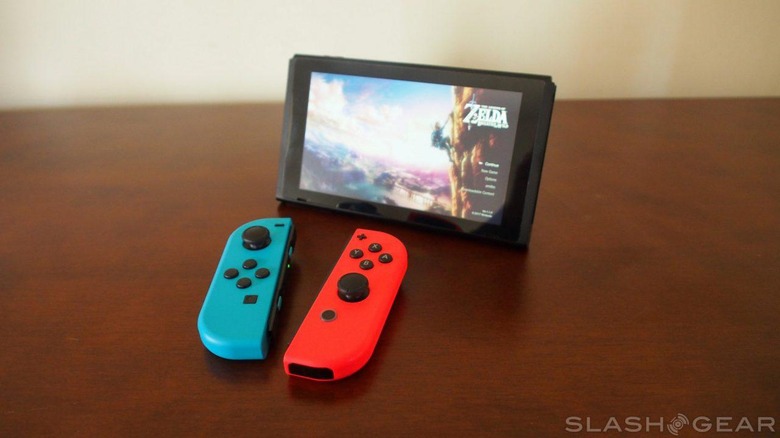 Yesterday, Nintendo announced that a new Nintendo Direct broadcast centered around upcoming games for the 3DS and Switch. The original plan was to premiere the Direct today, September 6, at 3 PM Pacific/6 PM Eastern. Unfortunately, Nintendo has decided to delay the debut of this Direct due to a earthquake that hit Hokkaido, Japan last night.
The delay Nintendo announced today applies to the English and Japanese Direct streams, with both Nintendo of America and Nintendo of Europe announcing it on their respective Twitter accounts. "Due to the powerful earthquake in Hokkaido, Japan, we have decided to delay this week's planned Nintendo Direct," NoA's tweet reads. "We will provide a new time and date in the near future. Thank you for your understanding."
According to The Japan Times, 9 people are dead and 31 are missing after the 6.7 magnitude earthquake. Landslides have been a major problem in the aftermath of this earthquake, and there have been widespread power outages. Though there doesn't seem to be risk of a tsunami, Japanese officials are worried about the potential of major aftershocks over the next week or so.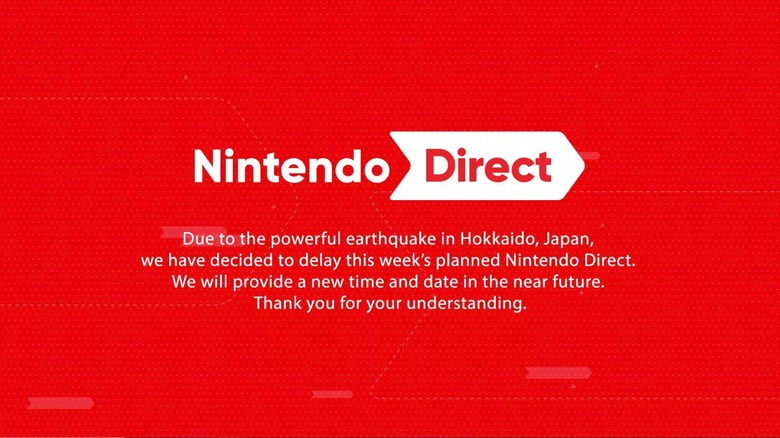 Nintendo didn't give a new date for the Direct, which will run for around 35 minutes. Games we expect the Direct to cover include Luigi's Mansion for 3DS, along with Super Mario Party, Pokemon Let's Go, and Super Smash Bros Ultimate for Nintendo Switch. There's also a distinct possibility of Nintendo announcing a launch date for Switch Online, which so far has only been given a September 2018 release window.
We'll keep an ear to the ground for more, but at the moment, it seems likely that this Nintendo Direct won't happen until sometime next week at the earliest. Stay tuned, and we'll update you when we hear more.