Tivo to develop next generation tru2Way Set-tops, screws the cable company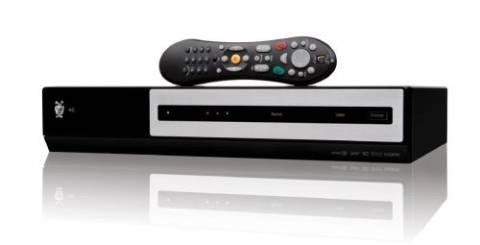 As an owner of a Tivo S3 DVR box, I have concerns regarding the widely-spread Switched Digital Video aka SDV utilized by Cable network to reduce bandwidth usage. TWC around my neighborhood is about to add 11 more HD channels to the lineup but the word on the street is, SDV may be deployed and possibly including with the newer addition of HD channels as well, Crap!.
Due to communication protocol uses on cable card, current production of Tivo S3 that depends on one-way upstream communication will not be able to interact with bidirectional SDV content. So, I will not be able to watch or record any of the SDV channels with Tivo S3 until they release the work-around, a USB dongle with Java-based software platform, which supposes to roll out in the first half of 2008.
But the SDV dongle only assists in tuning the SDV channels, its initial implementation will not work with PPV or VOD channels. It's pure speculation now if the dongle will be upgraded to work with a full CableCARD 2.0 system. The incompatibility has taunted many Tivo-whiner-lovers to put the HD version of Tivo DVR upgrade on hold, waited patiently for a natively two-way supported Tivo HD.
As for yesterday, the pioneer of DVR announced the development of a new set-top-box that will support the Tue2way, formerly known as OCAP. The new technology will enable two-way interaction over cable set-tops but it's still in its early development.
Tivo, a dongle before the SDV employment would be nice, but I prefer my cable provider to stay where they are. I don't need thousand-channel of crapping food, shopping, religious, supernanny or ding-a-dong networks, there are better way to save bandwidth than SDV.
[via tivolovers]