TiVo Roamio OTA 1TB DVR records local over-the-air channels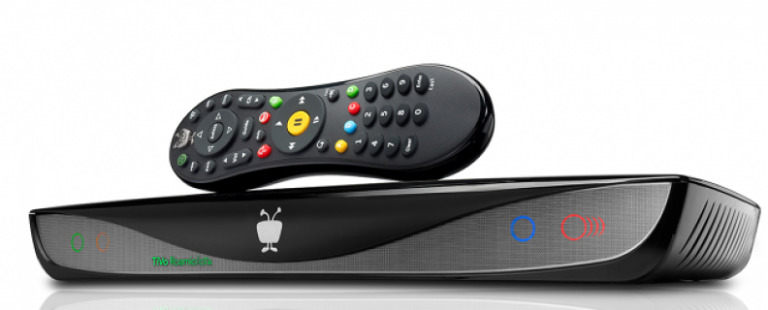 TiVo has taken the wraps off its new TiVo Roamio OTA 1TB, a DVR that doesn't require any sort of monthly subscription fees and that, says the company, has a new 1TB hard drive (able to record up to 150 hours of high-definition content). The DVR can be used to record content from local channels available via an OTA HD antenna, giving cord-cutters a way to record episodes and movies available freely over the air
The new Roamio DVR features TiVo's SkipMode feature for skipping commercials in recorded shows, as well as QuickMode, which speeds up videos by up to 30-percent while correcting the audio to keep things sounding natural. As the proliferation of high-definition grows, so does the need for high-capacity hard drives. For that reason, TiVo has equipped the new Roamio with a 1 terabyte drive.
Joining the aforementioned QuickMode and SkipMode features is OnePass, a way to aggregate all the episodes of a show that are recorded over-the-air or available on various video streaming services like Hulu and Netflix. There's also OneSearch for finding content on those local channels and video streaming services, making it a fast process to find whatever you're looking for. Finally, the new Roamio has Casting support for casting content from a mobile device to the DVR.
The Roamio OTA 1TB DVR features four tuners and supports Tru Multi Room, as well as offering compatibility with TiVo Stream for streaming content over to your Android or iOS device. The DVR will be launching on May 2 for $399.99 USD.
SOURCE: Tivo