Tivo Busting Out Of Set-Top Boxes And Coming To Your PC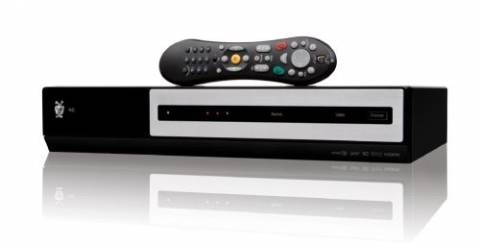 Thanks to a new deal with Nero, TiVo is well on its way to hitting your PC. Sure, Windows Media Center has done a good job of dominating the DVR on a PC industry for oh so long, but it looks like they are getting some competition from a worthy competitor.
Soon you'll have your choice of Open Source MythTV (and SageTV), Closed source Windows Media Center, and Closed source (but non-windows) Nero/TiVo TiVo service. I like choices, and the only thing that has kept me from getting a TiVo in the past has been the monthly fees, so, removing those by making me responsible for obtaining the proper hardware, well that's fine, and I might use the TiVo app on my PC when it comes out.
Right now I am using WinXP MCE 2005, and it works great, I tried Vista for a while, and I like the look of the interface better, but there were just so many other things wrong with that OS I had to switch back. So, TiVo is going to have to work hard to make up for all the advances Microsoft has already made with their Media Center software, but I think with the assistance of Nero, and the fact that owners of a TiVo set top box will probably be able to use them as better integrated media extenders now, I think those things will help.
TiVo to bust out of the living room and onto your PC [via arstechnica]