Titanfall 2 DLC arrives June 27 with two new maps and more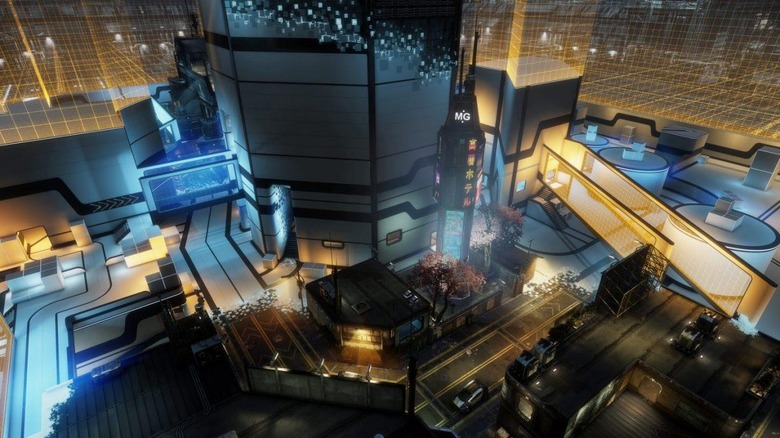 EA has announced plans for the next Titanfall 2 DLC, saying it will arrive on June 27 with a bunch of new features, not the least of which are two new maps called 'War Games' and 'Traffic.' If that's not enough to get you excited, the upcoming DLC will also bring a third weapon slot for pilots, a free agents mode, a new execution, and much more. The name of this new DLC? "The War Games."
This is the 6th DLC that will be released for Titanfall 2, further rounding out an already exciting game. Once the DLC is added, gamers will get 'War Games,' an expansive map that EA describes thusly:
Pilots on the Frontier frequently use simulator pods to train, using life-like recreations of historical battles as combat scenarios. War Games highlights the civilian shops, tall buildings for window-to-window fighting, and city streets for Titan combat from the Battle of Angel City, and the large, open tank garage facilities for hand-to-hand Pilot combat from the Battle of Airbase Sierra. The outskirts of the map feature a clean, VR style perfect for Titan duels, while Pilots are often found running along the bright, interconnected wallrunning routes.
In addition, there will be the 'Traffic' map, which is described as being a 'weathered test site' with two thoroughfares, dense cover, and a lot of reasons to worry about snipers.
Joining the two maps will be a third weapon slot for pilots, as mentioned, enabling pilots to equip an anti-titan weapon in addition to a primary and secondary weapon. There will also be a new featured mode called 'Free Agents,' Titan Brawl will becoming a permanent fixture in the game modes list, and there will be more general updates that won't be revealed until the patch notes arrive.
SOURCE: EA