Tired of plugging in to clean your home? Try the AirRam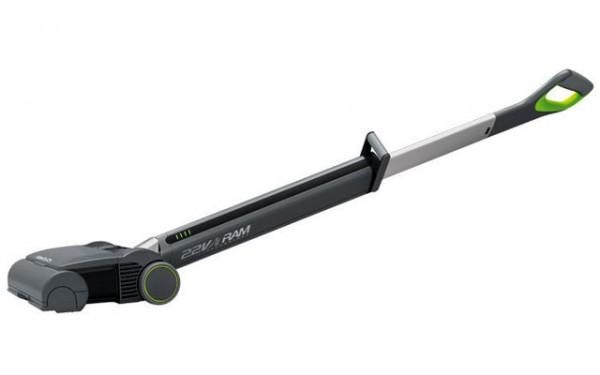 Forget the fitness wearable; what about the fitness tracking home accessory? AirRam is a new vacuum that promises to not only clean up your home, but track how much exercise you get while doing it. Best of all, it's cordless, and can charge via cables you might already have in the home.
At nearly eight pounds, the AirRam is as light as any other vacuum you might be looking at purchasing. Those others, though — they don't track calories burned cleaning like the AirRam does. Though it's not quite as mobile-centric as we'd like (you need to cable it to your computer to track your activity), it's a neat angle.

Gtech claims there offering is "as lightweight as handheld devices and as powerful as corded units." The power comes from a lithium-ion cell that gives right around 40-50 minutes per charge — more than enough for most to clean their homes. AirRam is also bag-less, so you're left to empty the head unit out when you need to clean.
The AirRam reminds us of those manual sweepers your nan probably had; just a lot bigger and more powerful. The fitness tracking is a fun twist on vacuuming, and could keep you motivated to clean. At just over the wrong side of seven pounds (7.7 to be exact), the bag-less design is svelte enough to make a home in any home. Getting through cleaning on a single charge will have you griping less about clean-up, and gives a great reason to stop when you're bored of it.