Tiny Posh Mobile Micro X S240 Android smartphone has 2.4-inch screen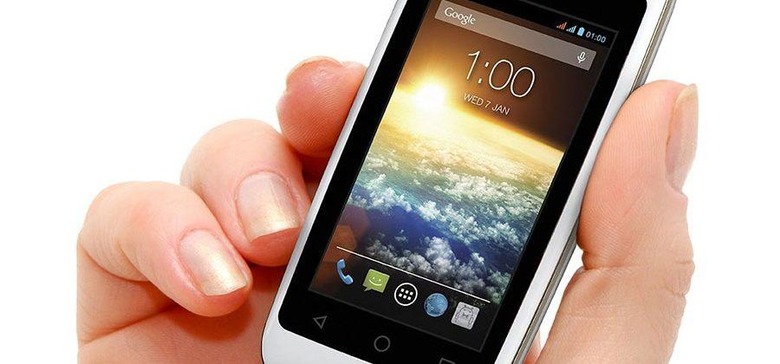 We may receive a commission on purchases made from links.
For many companies who make smartphones, the trend is to make devices with larger and larger screens. There is certainly a market for devices with big screens, but there are some who prefer a smaller device that easily fits into a pocket. This is where the Posh Mobile Micro X S240 smartphone comes in. This device is very small, roughly the same height as a credit card on its end.
The Micro X S240 has a 2.4-inch LCD and measures in at 1.88-inches x 0.46-inches x 3.5-inches and weighs 1.92 ounces. That sounds more like a folded flip phone from a decade ago than a modern smartphone. The screen supports capacitive touch and the device is powered by a Mediatek MT 6572M processor paired with 512MB of RAM, 4GB of internal storage, and there is a microSD card slot for expansion.
The device is sold unlocked and supports 4G HSDPA+ networks and GSM/Edge/4G HSDPA+ 850/1900/2100 networks. Power comes from a 650 mAh internal battery and the device uses a microSIM card. The rear camera is a lowly 2MP unit with the front camera offering VGA resolution. The phone sells for $49.99 and is on Amazon in black, white, blue, and pink colors. The purchase price includes the phone, wall adapter, charge cable, headphones, and screen protector. The device also includes a $15 Uber credit for new Uber users.
If you are wanting to learn more about the device before you plunk down your $50 to buy, Unbox Therapy has an unboxing of the device and you can watch the video below. The device is hailed as the world's smallest Android smartphone. It might be a fantastic, cheap device for a kid's first phone. With a tiny screen, you get a tiny onscreen keyboard so big fingered folks be warned.
SOURCE: amazon