Tinder Social launches to bring groups together for a night out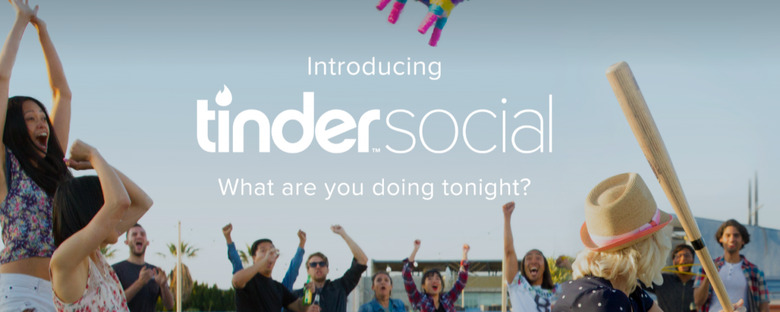 has decided to try its hand at the social scene, today announcing that it will be rolling out Tinder Social in the US and other, less specific countries. Tinder Social seems to operate much in the same way Tinder does, except instead of focusing on one-on-one dating, it will match groups of Tinder users with other groups who are interested in sharing a night out together, whether that's going out for drinks or hitting up a concert.
Of course, should a romantic connection spark from your group's use of Tinder Social, that's all the better. It seems that Tinder Social won't be available to everyone by default, as the company says users will need to "unlock" the feature before using it, meaning they'll need to opt-in. Once that happens, you'll be able to see friends who have opted in to Tinder Social as well, and from there, you can form up into a group.
Once everyone is together, set the group's status to say what the bunch of you will be doing, and then start swiping. You'll see other groups that are planning an outing for the evening, and from this point forward, Tinder Social operates much like we're used to: when two groups swipe right on each other, they'll be matched and can send messages back and forth. It appears that everyone in both groups can send messages, which should take a little pressure off breaking the ice.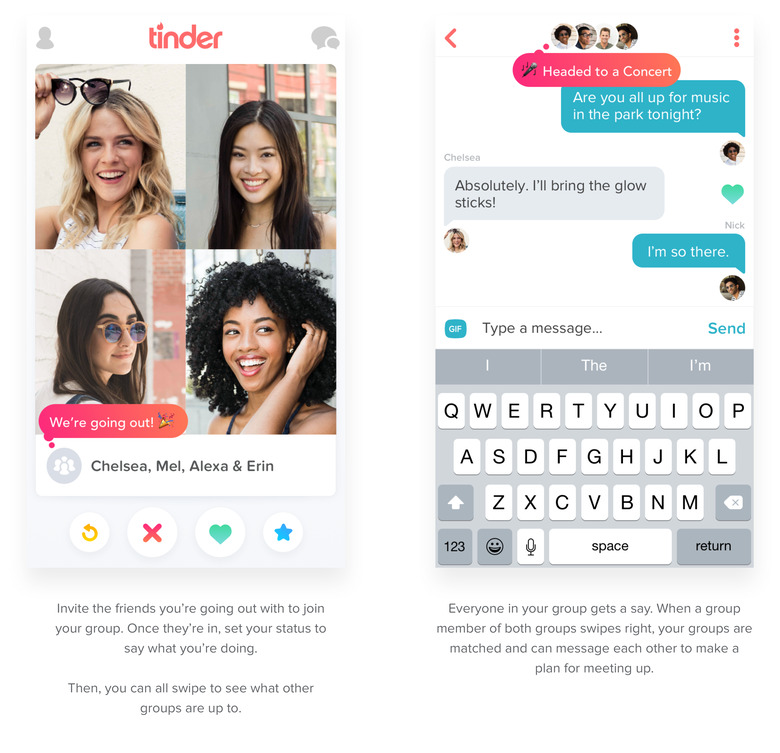 Tinder Social was rolled out in a limited testing phase over in Australia before the company decided to bring it to the US, so even though Tinder didn't list the other countries taking place in this initial roll out, it seems safe to guess that Australia might be one of them. The feature should be live now for Tinder users in the US, so if you're feeling adventurous, go on and give it a shot.