Timex IQ+ Move Is A Fitness Tracker Disguised As A Watch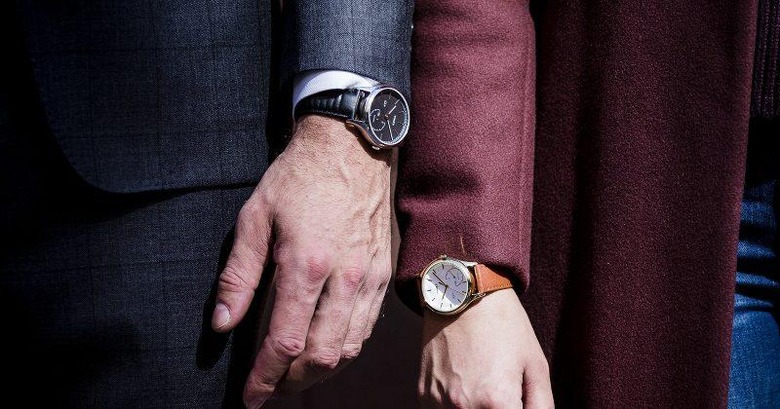 According to market analysts, the fad of smarwatches has faded. However, people today are, more than ever, obsessed with keeping track of their activities, whether that actually leads to healthier lifestyles or not. At the same time, many don't actually want to be noticed wearing a silicone fitness tracker or, even if they do, those might clash with their fashion sensibilities. For these people, Timex is offering a compromise in the form of the new IQ+ Move, which is basically a classy watch, not a smartwatch, that also hides a fitness tracker inside.
Truth be told, we've seen this kind of hybrid connected watch before. In fact, Timex itself already had one in the Metropolitan+ launched more than a year ago. With the IQ+ Move, however, Timex has upgraded not just the functionality but also the aesthetics.
The Metropolitan+ came with silicone and leather straps. The IQ+ Move, on the other hand, sports a classier, more classic style of analog watches. Of course, the straps are interchangeable to you can fit your watch to your tastes.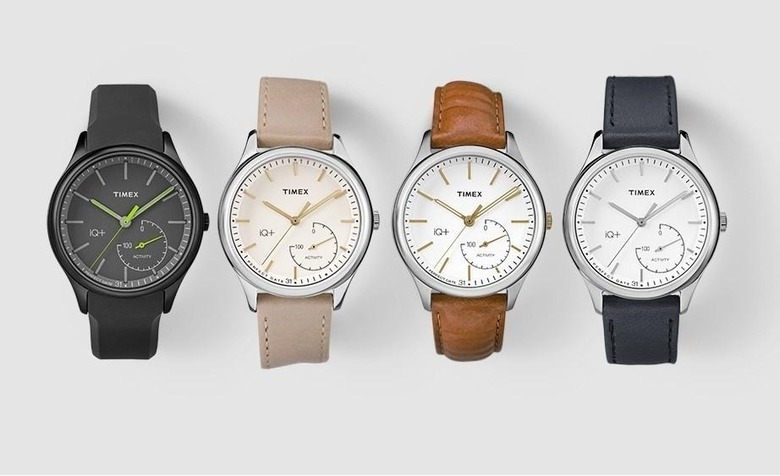 As for functionality, the IQ+ Move also adds a bit of sleep tracking, measuring deep or light sleep, time, and efficiency. That's on top of keeping track of steps, distance walked, calories burned, etc. All of these are conveyed to a smartphone app via Bluetooth LE. Aside from lower power consumption, the entire watch runs on a regular watch battery, so you won't be embarrassed about having to charge your analog watch.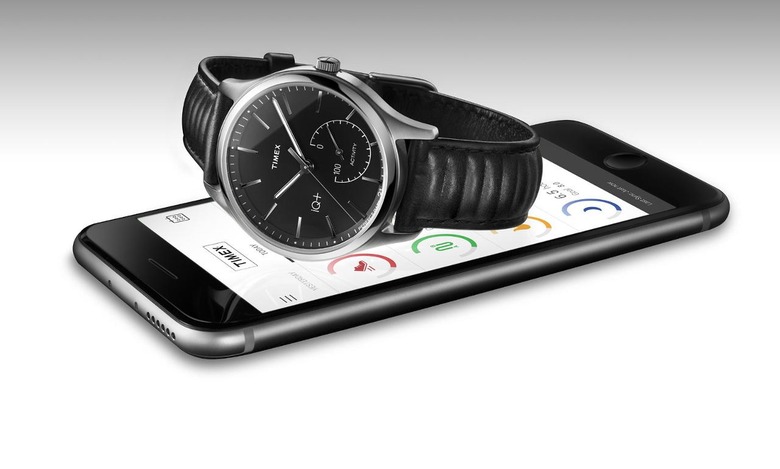 The Timex IQ+ Move will come in three styles for men and women. It is now available for purchase on Best Buy stores and online for $149.00. Timex's online store will also carry additional styles in the future, as well as straps that can be bought separately.