Time Warner Cable Offers Free Xbox To Subscribers In Attempt To Lure New Victims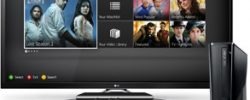 I think it's clear that cable companies and satellite providers fear streaming content providers such as Netflix and Amazon Prime. It's also easy to see that television networks aren't exactly keen on offering their current programming to streaming companies out of fear of losing lucrative contracts from traditional cable and satellite companies. However, it's also clear that no matter what Hollywood or cable companies believe, consumers are switching to streaming services and many are leaving cable and satellite behind.
If you're fed up with your satellite provider, or maybe you've finally decided you're tired of waiting for current episodes of The Walking Dead to hit Netflix and you want to get cable in your home, Best Buy and Time Warner cable have teamed up for an interesting exclusive deal. Perhaps the most interesting part of this deal is that Time Warner cable seems to be so desperate for customers it's willing to hand out some impressive freebies to lure customers in.
The exclusive Best Buy deal works for new and existing customers who upgrade to the Triple Play package. The package will cost you $89.99 per month for one year and includes Internet access, home phone service, and digital TV.
In exchange for agreeing to use the service for a year, Best Buy and Time Warner will give you a Xbox 360 4 GB console and a $150 Best Buy gift card. Ironically, many customers will end up using that free Xbox 360 to stream video from Netflix and other competitors.